Don't Touch Bishop Kukah, Tackle Armed Terrorists – Apostle Suleman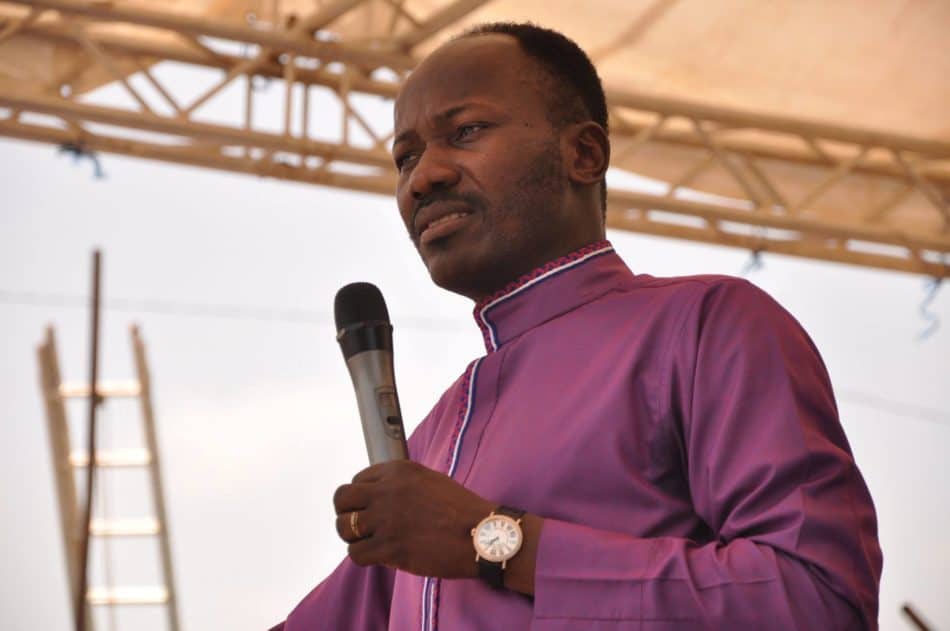 The senior pastor of Omega Fire Ministries Worldwide, Apostle Johnson Suleman has warned against any attempt to arrest or attack the Bishop of Sokoto Catholic Diocese, Most Reverend Father Mathew Hassan Kukah.
Naija News recalls that the Catholic Bishop of Sokoto Diocese while delivering his Christmas message accused President Muhammadu Buhari of nepotism and incompetence.
He also faulted the Nigerian leader for failing to solve the insecurity situation in the country. The clergyman opined that all that Buhari has done would have led to a coup had it been he was not from the north.
Kukah had said: "President Buhari deliberately sacrificed the dreams of those who voted for him to what seemed like a programme to stratify and institutionalise northern hegemony. He has pursued this self-defeating and alienating policy at the expense of greater national cohesion.
"There would have been a military coup a long time ago or we would have been at war. The President may have concluded that Christians will do nothing and will live with these actions."
Reacting to Kukah's statement, the presidency had accused the Bishop of stylishly calling for a violent ouster of the President Buhari administration
Also, the Muslim Right Concern (MURIC) described Kukah as a first-class blackmailer, claiming that the Bishop called Islam a violent religion.
According to the popular cleric, those criticizing Kukah should deal with terrorists and not trigger more drama.
Apostle Suleman wrote: "Nothing must happen to Bishop Kukah, those who are planning it know what I am saying..
"Let's not trigger what would snowball into more drama, leave unarmed critics and deal with armed terrorists.
"Don't touch Bishop Kukah. When you touch God's ministers, God would reply you."