APC Chieftain Urges Goodluck Not To Contest In 2023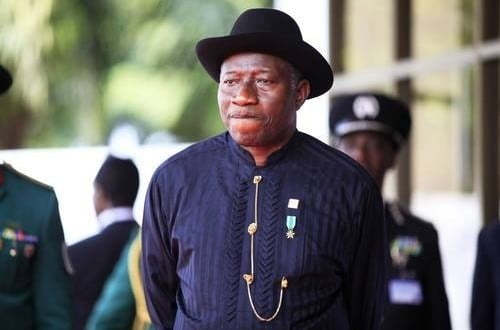 Former spokesperson of the defunct New Peoples Democratic Party (nPDP), Eze Chukwuemeka Eze, has charged former Nigeria President, Goodluck Jonathan, not to contest in the 2023 presidential election.
The All Progressives Congress chieftain in his reaction described the plan to present Goodluck for the presidency as already dead on arrival,
Eze further stated that the former President and political leaders in the Niger Delta must be wary of such conspiracy.
According to the APC chieftain, the plan to lure Jonathan is capable of denying the South its rightful two terms.
He said with Jonathan emerging President in 2023, the South will only be entitled to one term "and for power to be shifted to the North after his single term if he wins the 2023 election."
"To me, this group and her supporters should bury such thought as this plot is already dead on arrival."
Naija News had earlier reported that Jonathan stated that it is too early to talk about contesting in the general election in 2023.
When asked by reporters last week if he would be joining the presidential race for 2023, Jonathan had said, "It is too early to talk about that."