Ex-Minority Leader Aliyu Urges President Buhari To Shun Reps Invitation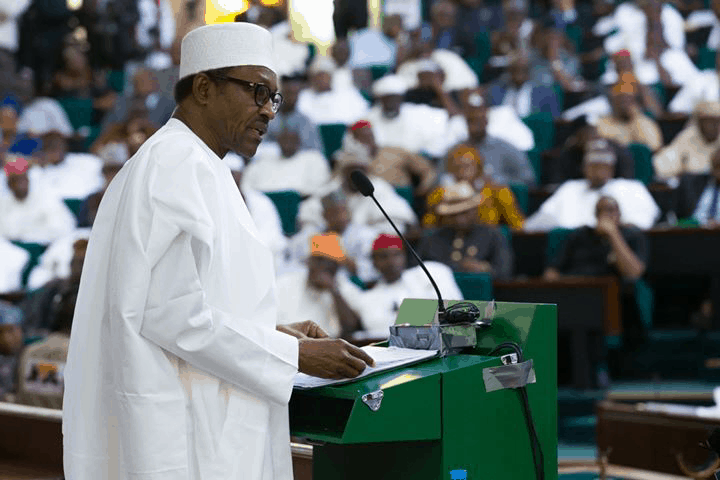 A former Minority Leader of the House of Representatives, Farouk Aliyu, has asked Service Chiefs to appear before the National Assembly instead of President Muhammadu Buhari.
Naija News reports that President Buhari was scheduled to appear before and brief lawmakers on the security challenges rocking the country today, Thursday.
But during the National Executive Council of the APC on Tuesday, governors prevailed on the president not to appear before the National Assembly.
The Attorney General of the Federation, Abubakar Malami, also stated that the constitution gives the president exclusive rights over security and cannot be summoned by lawmakers.
He described the invitation to the president as unconstitutional, adding that it was the right of Buhari to engage the National Assembly or not.
Speaking while featuring on a television programme on Wednesday, Farouk Aliyu pointed out that Buhari is not a good speaker and as such should not address lawmakers.
Aliyu, who is a member of the All Progressives Congress (APC), said: "There are so many things that the President may divulge and people will say, 'Why did he even go? He shouldn't have gone.'"
According to the former minority leader of the House of Representatives, he would advise Buhari not to honour the summon.
"He should probably allow the service chiefs to go and explain (things) because there are certain details that should probably be explained in camera," he added.
"As a former minority leader in the House, I don't think the President should appear, not at this time when things are so difficult (and) the country is going through challenges. Is the President going to appear there to tell the National Assembly the strategies being taken by the government?
"Is he going there for an interactive session? Not even the Speaker can assure the President or his party that Mr President may not be embarrassed."
Download NAIJA NEWS app: