ASUU Gives Update On Calling Off Nationwide Strike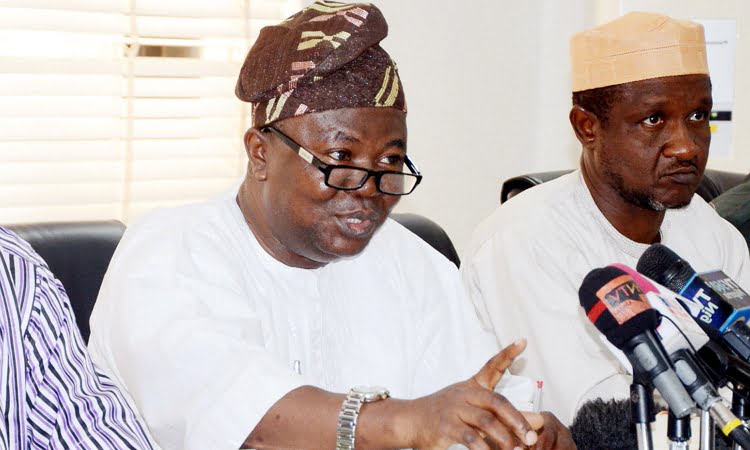 Prof. Biodun Ogunyemi, President of the Academic Staff Union of Universities (ASUU), has stated that the union is still consulting following the federal government's offer to them.
Naija News reports that the leadership of ASUU was offered N65 billion for Earned Academic Allowance and revitalization by the Federal Government in a bid to end the prolonged strike.
The Federal Government led by President Muhammadu Buhari offered the lecturers N70 billion for Earned Academic Allowance and revitalization on Friday, November 20.
This online news platform understands that apart from this, Federal Government also agreed to pay the striking lecturers through the Government Integrated Financial Management Information System) until ASUU's University Transparency and Accountability Solution (UTAS) is ready for usage.
Speaking in an interview with The Punch, ASUU president said the union members have to decide if the government offer would be accepted.
He insisted that the power to suspend the ongoing nationwide strike does not rest solely on his shoulders.
Ogunyemi said: "Consultation is still ongoing, we are still consulting. Those who will bring the results are still going about consulting, it is when they have finished consulting that they will collate and bring the report to us. People are in the field interacting with our members.
"We didn't close our universities. ASUU didn't close universities. ASUU members withdrew their services when the government decided to starve them and the government failed to review their condition of services.
"If the demands have been met you would have heard. What is happening now is to determine the extent to which the government is planning to meet the demand."
He added: "I made it clear that I don't have the power to call off the strike. It is when we get feedback from the branches, then we will collate the responses and get back to the Federal Government. That is why we always tell the government not to allow ASUU to go on strike. Before we go on strike, we would have issued several warnings.
"It is not easy for ASUU to suspend the strike; we have to go back to those who empowered us to declare it. It is not something the leadership will just go to the meeting and say, now we have suspended, it can never happen in ASUU, that is the difference between ASUU and other unions, everyone will have input in decision making.
"Our meeting on Friday was to give a report on the feedback collected from our members earlier in the week. We, as representatives of ASUU, are taking some new proposals from the government to our members. We shall return to the Ministry after consultation with the various organs of the union."