See Outrageous Price Of This 11 Pieces Of Onions As Revealed By TV Host, Morayo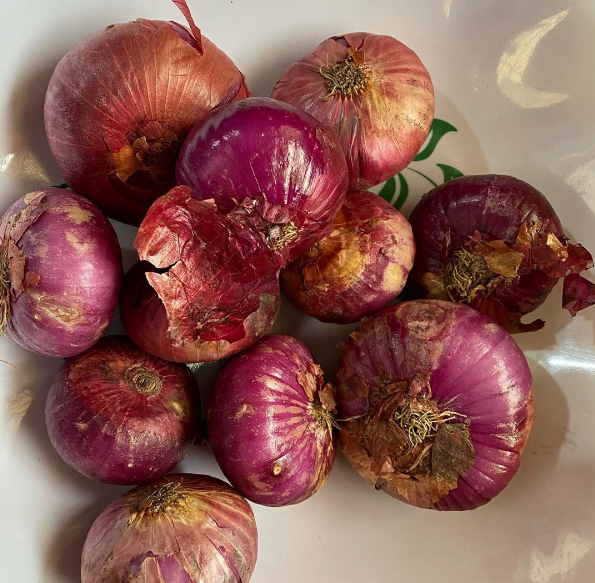 TVC Host, Morayo Afolabi-Brown, on Wednesday, November 4 took to her social media account, Instagram precisely to lament over hike in food prices in Nigeria.
According to Morayo who shared a photo of onion bulbs, she bought the 10 pieces of the onion bulbs as seen in the image at the rate of N1,000.
She wrote; "This right here is N1000. Ten pieces with one jara. What is happening? Food has gone up!! With the way we fry eggs and make yam sauce in my house, I need some "grocery adjustments".
See the post below;
Meanwhile, in September 2020, Naija News reports that food inflation rate in Nigeria increased by over one hundred and eight per cent (108%) in the last five years.
The sharply increased food inflation rate started a few months after President Muhammadu Buhari took the helm of affairs in 2015.
According to a report from  Nariamatic, this was determined by comparing the composite index for the food inflation rate in August 2020 versus same period in 2015. The difference is a whopping 108% increase in the inflation rate, in just 5 years. Within this period, Nigeria's exchange rate has been devalued by 49%.