Senate Confirms 8 New Supreme Court Justices (Full List)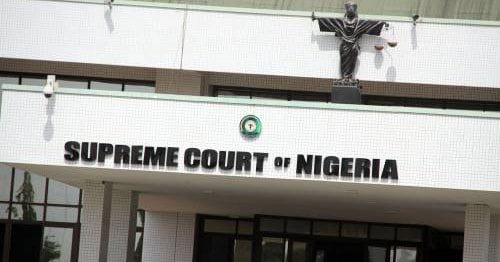 The Nigerian Senate on Tuesday, approved and confirmed the appointment of eight (8) new justices as justices of the Supreme Court.
President Muhammadu Buhari had earlier forwarded their names to the National Assembly for consideration and approval in a letter to the Senate President, Dr. Ahmad Lawan where he asked the Senate to approve the appointment of the eight justices.
Buhari noted that the appointments were based on the recommendations of the National Judicial Council and was also "in pursuant to Section 231 (2) of the 1999 Constitution as amended and upon the advice of the National Judicial Council according to their ranking and seniority in the Court of Appeal."
Below is their full list
1. Hon. Justice M. Lawal Garba – North West
2. Hon. Justice Helen M. Ogunwumiju – South West
3. Hon. Justice Addu Aboki – North West
4. Hon. Justice I. M. M. Saulawa – North West
5. Hon. Justice Adamu Jauro – North East
6. Hon. Justice Samuel C. Oseji – South South
7. Hon. Justice Tijjani Abubakar – North East
8. Hon. Justice Emmanuel A. Agim – South South
Their confirmation follows the consideration and confirmation of the report of the Committee on Judiciary, Human Rights and Legal Matters on the Screening of the Nominations of (8) Justices of the Court of Appeal for Appointment as Justices of the Supreme Court of Nigeria which was presented by Senator Opeyemi Bamidele.
The Senate President after the confirmation, congratulated the new Supreme Court justices and charged them to get to work immediately.
He said: "Let me on behalf of all of us congratulate the new Justices. We pray by these confirmation, the Supreme Court will have
more hands to deal with cases that are waiting in the Supreme Court.
It is also important we support the judiciary by giving them more resources that will enable them discharge their mandate."
Download NAIJA NEWS app: