#ENDSAR: Families Of Killed Protesters To Receive Compensation – Reps Announce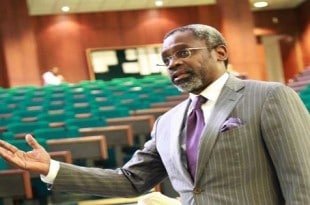 The House of Representatives has said it will compesate families of patriotic Nigerians who lost their lives while protesting against the assault of citizens by the dissolved unit of the Nigeria Police Force, the Special Anti-Robbery Squad (SARS).
The move was revealed on Tuesday (today), October 13 by the Speaker of the House, Femi Gbajabimaila, at the commencement of the plenary session, Naija News understands.
Gbajabiamila who also condemned the 'unprofessional' activities of the controversial unit of the police force, while speaking at the plenary today stated that the House is committed to reform of the force.
According to the speaker, the leadership of the House will in that regard meet with leadership of the Nigerian Bar Association (NBA) and other Civil Society Organizations. Naija News understands that despite the disolvement of the SARS operatives by the Inspector General of Police (IGP), Mohammed Adamu and a declaration by President Muhammadu Buhari, Nigerians are still on the street protesting and lamenting over fresh attacks on citizens by the force men.
However, Gbajabiamila said that names of those affected will be taken and adequate provisions will be made to compensate their family members.
He said, "Protest by our constituents on SARS and police brutality has been loud and clear. The government has listened, the IGP and the President have spoken. We will hopefully get the names of those who lost their lives, and during the budget defence, we will make adequate provisions to compensate the families of those who have lost their lives.
"As part of our resolution last week, that within 30 days, we will commence reform of the police, the leadership of the House will meet with NBA and other civil society organizations."
Meanwhile, the House of Representatives on Tuesday banned armed security details attached to Ministers and Heads of Agencies from coming into the premises of the National Assembly, House Wing, Naija News reports.
Download NAIJA NEWS app: