#OndoDecides2020: Election Result From Koseru Ward 07, Ilaje LGA, Ward, 05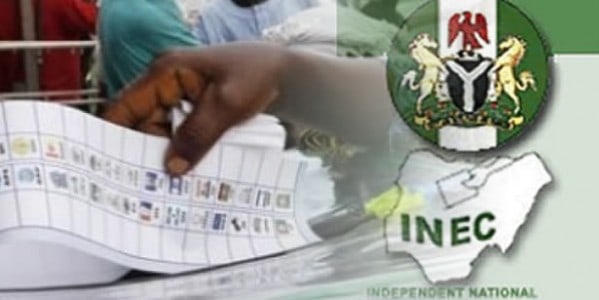 Results from the Ondo State governorship election have started coming in from different polling units across the state.
The election between the incumbent Governor, Rotimi Akeredolu, the candidate of the Peoples Democratic Party, Eyitayo Jegede and the candidate of the Zenith Labour Party, taking place in eighteen (18) Local Government Areas (LGAs) and two hundred and three (203) wards and  three thousand and nine (3,009) polling units in the states.
Here are some results from polling units in the state.
Ward: Koseru ward 07
Polling Unit: L.A Primary School area Koseru South. 002
Total accredited voters – 171.
Void – 1
APC- 91
PDP- 60
ZLP- 17
Ilaje LGA — Ward: 05 — PU : 02
Result
ADP- 1
APC- 110
APP-1
PDP-78
SDP-1
ZLP-9
VOID-8
TOTAL=208
Ondo West Local Government Area
Ward 6
Polling Unit 15, L. A primary school Ayetimbo/Legiri
ZLP— 28
PDP— 34
APC— 61
Ugbo 2
Ugbonla 011
APC 73
PDP 17
Zlp  14
Sdp 1
ADP 2
Void 10
TVC. 117
Ugbo 2
Ugbonla 006
APC 91
PDP 26
Zlp  15
Sdp 1
ADC. 2
App 1
ADP 1
Void 2
TVC. 139
TA:139-
LGA: IDANRE Ward: 10, Polling Unit: PU 10, Ipoba I&II, Open Space at Ipoba I, Owena/Apoumulona
A: 01
AAC: 02
ADC: 01
ADP: 03
APC: 141
APGA: 01
APP:
APM:
LP: 02
NNPP:
NRM: 01
PDP: 70
SDP: 5
YPP:
ZLP: 26
Download NAIJA NEWS app: