A Review Of The Ondo Governorship Election Scheduled For Saturday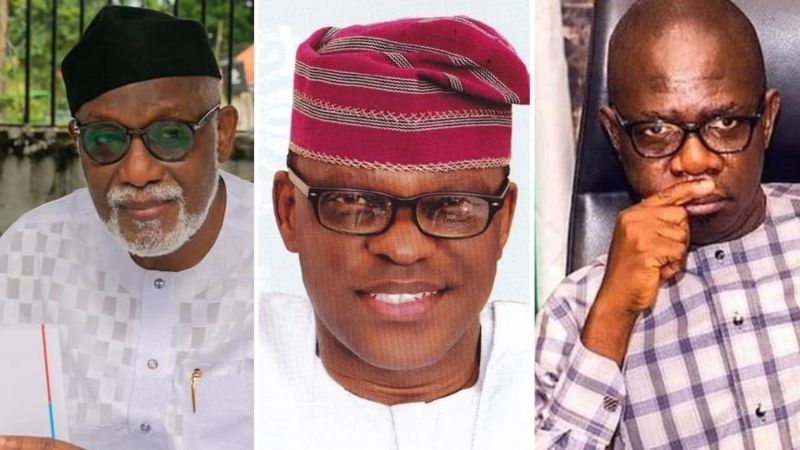 In the next three days, voters will go to the polls in Ondo State to elect their governor.
The people of Ondo state did not vote for elect their governor when other states cast their ballots in 2019 as a result of a court ruling in 2017.
According to the INEC, 1,822,346 people registered to vote in the October 10 elections.
Only 17 parties will compete, including the APC and PDP, Nigeria's largest parties.
But there is not a single female candidate.
Leading candidates
Although 17 candidates have been shortlisted by INEC, only three of them are the most popular.
Incumbent Governor Arakurin Oluwarotimi Akeredolu of the ruling APC, Eyitayo Jegede of the PDP, and Agboola Ajayi of the ZLP are the most popular.
These three candidates are the most popular considering their parties are strong in 18 local government areas of the state.
The ZLP candidate is running for a second term after applying in 2016.
All three candidates are lawyers and come from three different senatorial constituencies – Akeredolu from Ondo North; Jegede from Ondo Central and Ajayi from Ondo South.
A controversy dominated the election
Many people believe that the contest will be very hot considering that each candidate has a strong party.
Also, the contest will not come easily as a result of the clashes that took place between the supporters of the candidates.
The situation began to worsen when the deputy governor defected from the APC to the ZLP, a decision that was backed by former Governor Olusegun Mimiko.
Clashes broke out between APC and PDP supporters, resulting in injuries to supporters of both parties and their property.
On September 10, a fire broke out at the INEC office in Akure, the state capital.
The fire burned a container containing a Card Reader.
INEC's plan for the election
INEC has already said it is fully prepared to hold the October 10 elections in a fair and peaceful manner.
The chairman of the commission, Prof. Mahmud Yakubu, along with other commission officials toured the local government areas of the state, training INEC staff, security personnel and journalists on how to conduct the elections.
The commission advised state residents to refrain from committing any act of violence that could jeopardize voting.
The plan by the police for the election
Nigeria's Inspector General of Police, Mohammed Adamu has deployed a team of 13 senior police officers to ensure security in Ondo during the polls.
Mohammed Adamu said he had deployed one DIG, one AIG and one CP 11 to lead the security while banning the police from providing special security to politicians on election day.
Source: Naija News