#EndSars Protest: NLC Make New Demands From Nigerian Courts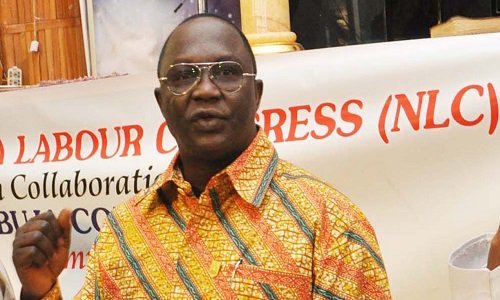 President of the Nigerian Labour Congress (NLC) Ayuba Wabba has pleaded with judges and court administrators to restrain from giving  orders directed at stopping citizens from exercising their freedom to protest.
Speaking on Tuesday at a public lecture titled: "Dignity of labour and labour justice" organised by the National Industrial Court of Nigeria (NICN) as part of activities celebrating its 2020/2021 legal year.
Waba, who spoke in relation to recent injunctions issued by judges of the NICN stopping strike actions by labour organisations, argued that workers, like other citizens, enjoy the fundamental right to protest.
Waba expressed displeasure that, while citizens of developed countries are allowed to freely engage in protests, courts were in the habit of issuing injunctions to restrain Nigerians from expressing their aversion to unsavoury government policies.
He observed the twin concepts of dignity of labour and labour justice have consistently declined in value owing to the avaricious tendencies of the nation's leaders and members of the political class.