Nuhu Ribadu's Daughter Apologizes For Dressing 'Indecently' On Her Wedding Day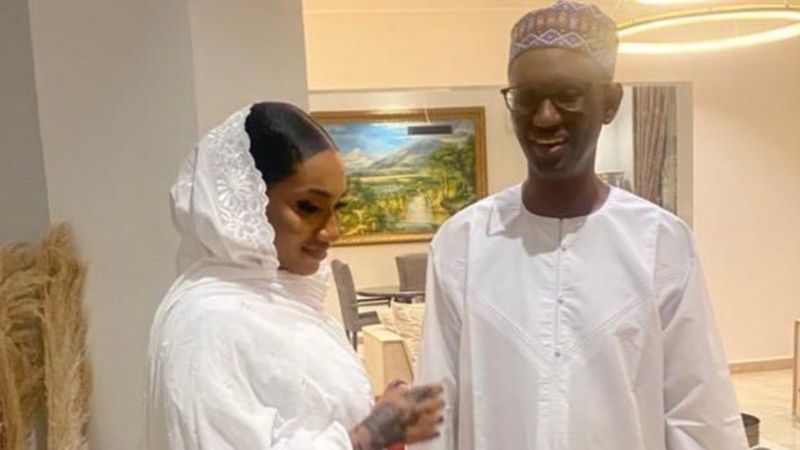 Fatima Nuhu Ribadu has apologized for the clothes she wore on her wedding day that sparked controversy, especially on social media.
Fatima Ribadu, daughter of Nuhu Ribadu, former chairman of the Economic and Financial Crimes Commission (EFCC), got married on Saturday to Aliyu Atiku Abubakar, the son of former Nigerian vice president Alhaji Atiku Abubakar.
The wedding photos have been circulating on social media, however, Ribadu's dress on the day of the wedding sparked controversy, especially the white dress she wore which was seen by some as immoral.
In a message posted on Instagram, Fatima Ribadu said she regretted that the photos went unnoticed on social media.
"I apologize to my friends and family for this mistake," she said.
She said the condition of the dress she was wearing reflected her body, "I will never do that," she said.
She thanked all those who defended her and looked at her with understanding.
The wedding was attended by prominent Nigerian politicians from the country's main political parties APC and PDP comprising party leaders as well as governors, ministers and other senior politicians.
Download NAIJA NEWS app: