Ondo Election: Akeredolu's Gov't Says It Promotes 31,086 Civil Servants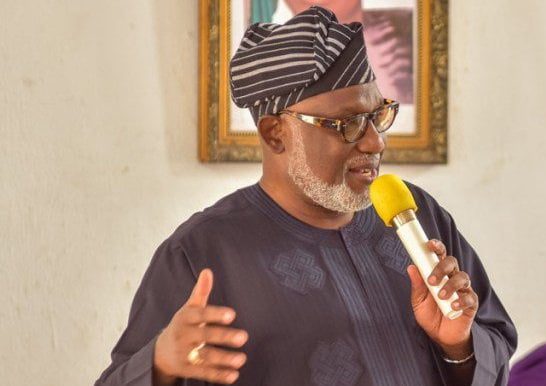 In just a few days to Ondo State governorship election, the Ondo State Government has recalled how it promoted no fewer than 31,086 civil servants in the state under the incumbent administration of Governor Rotimi Akeredolu.
The Akeredolu's government revealed this in a statement on Tuesday, September 29 by the Chairman of the Ondo State Civil Service Commission, Dr Afolabi Adewakun.
According to Adewakun, the Akeredolu's led government had been committed to the welfare of the workers in the state, and the promotion exercise began in 2017. Naija News understands that Adewakun made the disclosure while addressing newsmen in his office at Alagbaka, Akure, the state capital today.
He explained further that 6,644 were promoted in the mainstream civil service while 24,442 were promoted in the boards, parastatal, and agencies of the government since it takes on leadership in the state.
Adewakun revealed also that 1,292 workers in the state main civil service were promoted in 2020 coupled with 6,054 workers being promoted in other government parastatals and agencies. He said, "This, the grand total of officers promoted in 2020, is 7,346 across the state public service and all eligible officers have received their letters. Between January and September 2020, about 130 officers across the various cadres in the civil service had been given approval for retirement either mandatorily or voluntary after meritorious service."
The chairman reiterated that the welfare of workers in the state had continued to be on the priority list of government, adding disciplinary cases ranging from financial misconduct and dereliction of duty had been looked into by the commission while necessary and appropriate sanctions had been meted to erring officers.
Meanwhile, the Peoples Democratic Party National Campaign Council for Ondo Governorship Election has asked the Economic and Financial Crimes Commission, EFCC to immediately commence an investigation into the handling of the Ondo COVID-19 funds by Governor Rotimi Akeredolu.