CAMA: Guru Maharaj Ji Bombs CAN, Primate Ayodele, Oyedepo, Others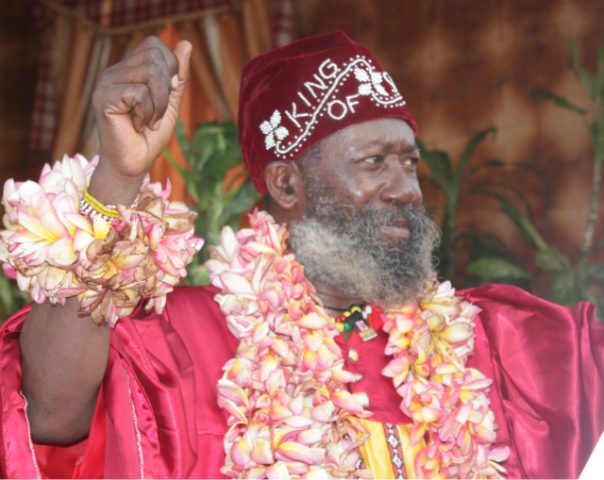 The founder of the One Love Family, Mohammed Ajirobatan Ibrahim, popularly known as Sat Guru Maharaj Ji has questioned the Christian Association of Nigeria (CAN), the Pentecostal Fellowship of Nigeria (PFN) and other religious leaders for rejecting the application of the Company and Allied Matters Act (CAMA) to churches by the Federal Government of Nigeria led by President Muhammadu Buhari.
Naija News reports that Guru Maharaj Ji made the call in an interview with AllNews at the Mahaj Ji village along Lagos/Ibadan expressway, Ogun State, southwest Nigeria where he revealed that he is not against CAMA.
This online news platform recalls that Bishop Oyedepo had earlier warned President Buhari's government against the application of CAMA in churches, adding that the church is directly connected to God and does not operate under the rules of men.
Like Oyedepo, the leader of INRI Evangelical spiritual church, Primate Elijah Ayodele had kicked against the inclusion of religious centres under CAMA law, explaining that the government is trying to meddle into spiritual affairs which, according to him, is totally unacceptable. Primate Ayodele described the act as a means of fighting the church by the government.
However, Guru Maharaj Ji who is referred to as the 'living perfect master' by his followers, said pastors should be accountable, calling religious leaders who are against the new CAMA law to halt and make themselves accountable for the masses who give their widow's mite unconditionally.
On August 7, 2020, President Buhari signed the Companies and Allied Matters Bill, 2020 into law. The bill, which had since been passed by the National Assembly, replaced the 1990 CAMA.
Displeased with the development, top religious leaders in Nigeria including CAN and PFN, amongst others, rejected the law, especially the section 839 (1) and (2) of the law which empowers the supervising minister "to suspend trustees of an association (in this case, the church) and appoint the interim managers to manage the affairs of the association for some given reasons."
Reacting to the stance of the religious leaders on the CAMA law, Guru Maharaj Ji said; "There is nothing wrong being accountable. Look at me here, I don't know where they rank me or fill me in. But all the forty years now, it has been tithing, teaching, lifting people who are victims of mismanagement out there. See [if] you want to eat or drink here, it is free of charge, look around.
"So who is this person that says I have to die to see God. Who is he representing? God of the dead? Mind-bending, turning everybody upside down. When even the bird has this God element in it that the moment there is danger, it flies."
Speaking further, Guru Maharaj Ji said: "What are you teaching me, to die, give you all I have and you cannot account for it?
"You are driving five jets, we are not against it. You establish university, technical college, and I, who has been following you giving my widow's mite. Sometimes people have to go and borrow money from the bank to go and give to the pastor and you say we should not ask you.
"Maybe with what has happened in the last few years, the way, manner, and lifestyle of these people (the pastors) is the cause of what we are seeing now. Because I was surprised too when this pandemic [COVID-19] came up, pastors, reverends, Alhaji disappeared, nka de o!!!! (meaning there is trouble).
"So they should sit up, that is what this means. Show us how you are spending the money. Money from The Creator should be to help the masses, not for it to go inside your pocket. You go and buy three million wristwatch, vacation to West-London, Paris buy a house and when there is trouble in Nigeria you vanish there, leaving others here to face hardship.
"I am in support of the new CAMA law – anything that will bring sanity to the system.
"Look at the politicians, we are talking to them every day, what about the men of God"?
"If Jesus is not there; if Muhammed is not there, we [spiritual leaders] are here.
"We voted them in to be a pastor, reverend, minister, governor. What are you hiding?
"Some will say I spent my whole life bringing this church up, this and that! So you mean those who fought for Nigeria's independence and we who have come up now, are we to destroy Nigeria or lift it up?
"It is left to them anyway."