Guru Maharaj Ji Tells Nigerians What To Do To Buhari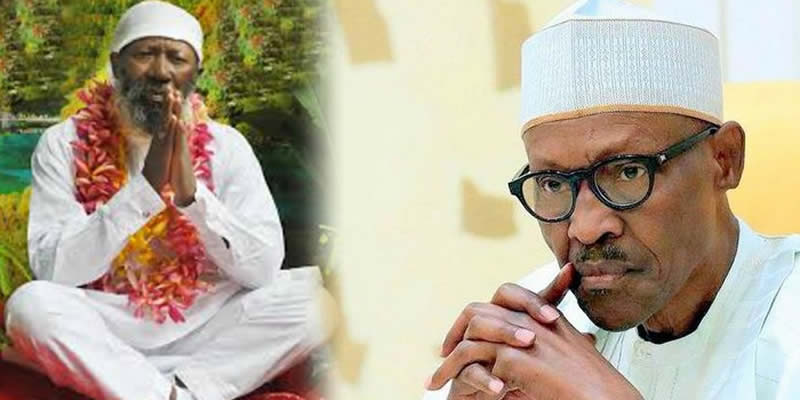 The founder of the One Love Family, Mohammed Ajirobatan Ibrahim, popularly known as Sat Guru Maharaj Ji has called on Nigerians to give their maximum supports to President Muhammadu Buhari.
Naija News reports that Guru Maharaj Ji made the call in an interview with AllNews at the Mahaj Ji village along Lagos/Ibadan expressway, Ogun state, southwest Nigeria where he revealed where the next Nigeria President will come from, adding that President Buhari "knows when he is leaving, he is bringing in someone who is really strong, nice, faithful, sincere, and be able to ride through the political landscape with the heart of a father or a mother, not a tribalist or a religious fanatic.
"Nigeria needs to be given a chance now and that is why Buhari is cleansing the politics. Maybe it is not moving the way we want it but let us support him, something will happen."
Speaking further, Guru Maharaj Ji said: "Our next president is coming from the South. You see it has been done from the holistic landscape. If you look at it, even though it is not constitutional, it says when a northerner goes to power becoming the president, he spends two terms.
"All those who are talking El-Rufai [Nasir], Yakasai [Tanko], name them, all of them are drunk! They are just talking like little bananas from the table. Maybe after a Southerner becomes a president, (they) will now seat down. They are not going to throw any decision we make away just like the Confab because I was told they doctored it.
"Well, maybe the objection to conquer may be due to the fact that Jonathan [Goodluck] promised them one term and did another thing. I was shocked. That was why I just ran away from him. Anybody who goes now trying to heat the polity, I am going to give him koboko."
Guru Maharaj Ji continued that: "In Nigerian politics, there is a system of rotation, in which everyone agrees that if the north rules for eight years, the south will rule for eight years."