Photos: ASUU Block LASU Entrance, Prevent VC, Students From Gaining Entrance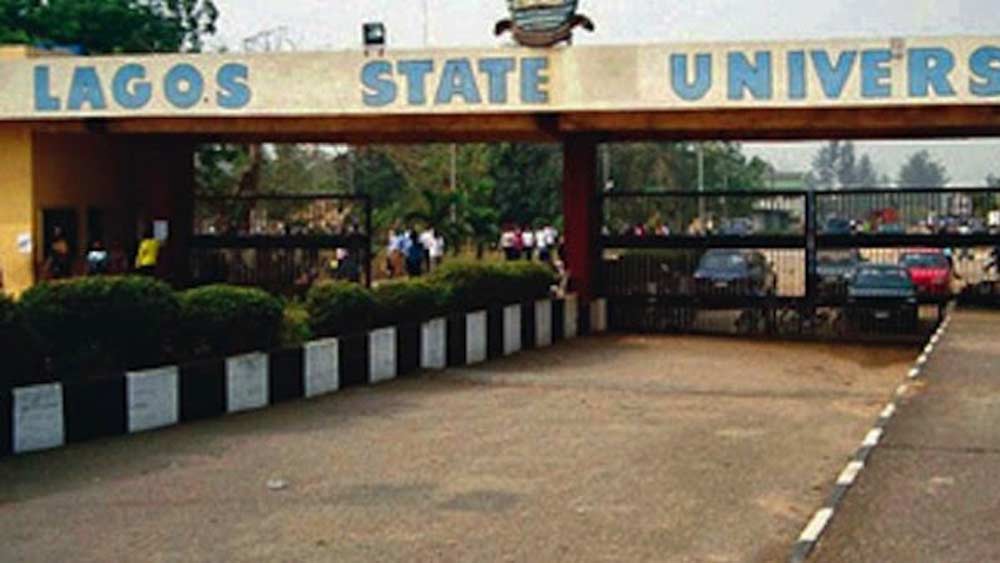 Lagos State University (LASU) protesting staff have hindered the School's vice-chancellor, Olanrewaju Fagboun, and students from entering the school premises.
The protest was staged by the Academic Staff Union of Universities, the Senior Staff Association of Nigerian Universities, Non-Academic Staff Union, and the National Association of Academic Technologists.
The state government had directed schools to reopen, setting resumption date of academic activities for final year students as Monday, 14, 2020.
The around 7:00am, the union members took over the entrance of the university from security operatives at the LASU main campus in Ojo.
They refused to open the school gate for Fagboun and the students to gain entry into the premises.
Despite that some students had travelled from neighbouring states to resume activities,  following the release of ghe academic timetable for final year students by the university management.
According to the unions, they were protesting non-payment of the salary increment which was promised to them by the state government over a year ago.
They said other government workers in the state except for tertiary institution in Lagos have received the increment.
Tertiary institutions were shut indefinitely in March to check the spread of COVID-19.
See photos from the incidence below: