Real Reason Military Killed Benue Militant, Gana Exposed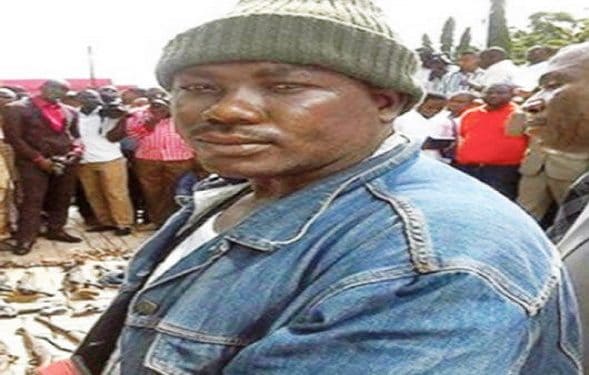 A new development has been revealed over the death of a wanted militant in Benue State, Terwase Akwaza also known as Gana, on Tuesday.
Gana was reported to be the most wanted criminal in the state and was eliminated to prevent him from implicating top politicians sponsoring his activities.
Military sources which spoke with SaharaReporters noted that former Governor of Benue State, Gabriel Suswam is one of Gana's sponsors.
The news platform noted that the sources also disclosed that the late militant was also close to some top military officers in the country and was therefore killed to conceal these facts.
The late Gana, who had a N50m bounty on his head by the state and federal governments, had been on the wanted list for close to four years over his alleged criminal activities.
In 2015, Governor Ortom granted amnesty to over 500 criminals and the late militia leader was among those, who took advantage of it to surrender over 700 arms to the government.
Gana, however, went back to his dealings and returned to his hideout in the Sankera axis of the state alongside his followers and gang members.
This happened after the murdered militant was accused of killing an aide of the governor on Special Security, Deneen Igbana, in 2016 in Makurdi.
He was said to be heading to Makurdi on Tuesday to surrender under a new amnesty arrangement by the state government when he was killed by the military.
The development has since been condemned by Governor Ortom
The Benue State Governor noted that the military was carried along in the amnesty programme for militias in the state.
He said, "We were waiting for the repentant militias when I received a call that Gana and others have been arrested close to Yandev Roundabout in Gboko by soldiers.
"Many of the repentant militias had weapons in which they were bringing to surrender to us. 
"The process of the amnesty programme was known to the security operatives, so I don't know why they have to be arrested."
Commander, 4 Special Forces Command, Doma, Nasarawa State, Major General Moundhey Ali, said that Gana was killed following exchange of gunfire with the army.
Ali said about 40 members of Gana's gang were captured in the process.