Why Buhari Is Right To Take China Loans – Lai Mohammed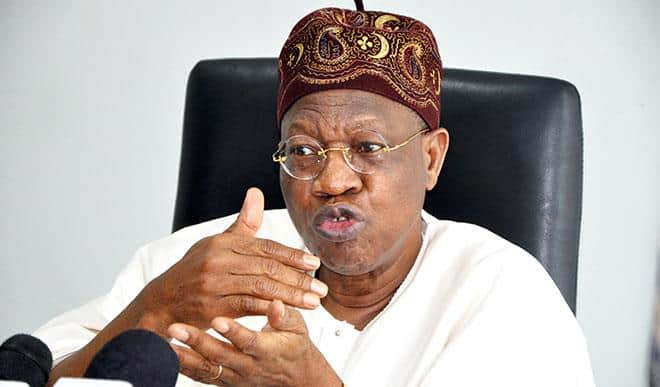 The decision of the President Muhammadu Buhari led federal government to take loans from China has been justified by the Minister of Information, Alhaji Lai Mohammed.
According to the Minister, the Chinese loans are justified as the government is spending the funds on major infrastructural developments around the country.
Alhaji Mohammed made the disclosure on Saturday while speaking during an inspection tour at the construction site of the Lagos-Ibadan Standard Gauge Rail Project in the company of the Minister of Transportation, Rotimi Amaechi.
The Minister expressed satisfaction with the level of work done and the modern coaches procured which will be deployed on the railway.
"We didn't borrow money for services or overhead expenditure. We borrowed money for capital projects: rail; roads; bridges; power – infrastructure generally," he said.
Mohammed added that the construction works has provided job opportunities for several Nigerians both directly and indirectly.
Naija News recalls the issues surrounding the loans from China has attracted lots of controversy and reactions but the government insisted it is doing the right thing in the interest of Nigerians.
On his part, Amaechi during the inspection tour, appealed to the National Assembly to approve the $5.3billion Chinese loan request currently before the lawmakers.
He noted that this will enable the government to complete the Ibadan-Kano Standard Gauge rail line.