Trump Fumes As Joe Biden Picks Kamala Harris As Running Mate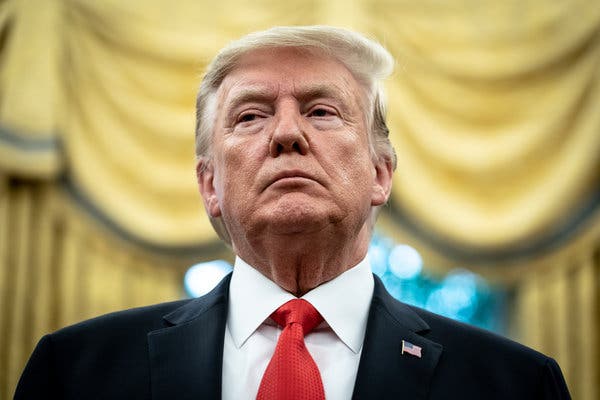 United States President Donald Trump has berated Kamala Harris, who was recently picked by Joe Biden, his opponent for November 3  Us election, as running mate in the forthcoming presidential election on November 3rd.
Naija News had reported earlier that Biden picked Harris as his running mate for the United States Presidential election slated for Tuesday, November 3.
Reacting to Biden's decision to pick Harris, during a White House press briefing, Trump while responding to a question on whether Harris is going to help determine Biden's fate in November, Trump said that the former Vice-President made a mistake in choosing her.
The US President added that his running mate, Mike Pence, was much more acceptable by Americans.
"Well, I like Vice-President Mike Pence much better.
"He is respected by every religious group, whether it is evangelical, whether it's any other group, they respect Mike Pence.
"I would take him over Kamala", he said.
Speaking further, President Trump alleged that Kamala had been a worse legislator in the US.
"I thought she was the meanest, the most horrible and most disrespectful of anybody in the US Senate.
"She's also known as being as about the most liberal person in the US Senate and I would have thought that Biden would have stayed aware from that.
"Because with what they are doing with Open borders, sanctuary cities…which is protecting large numbers of criminals; I would have thought that he would have gone a different way", Trump said.
Source: Naija News