New EFCC Chairman Advised To Investigate N100bn Allegation Against Alpha Beta, Company Linked With Tinubu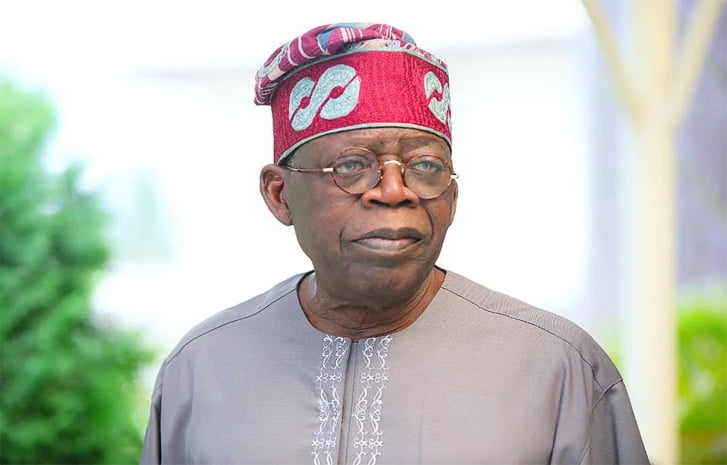 A former chairman of Alpha Beta Consulting Limited and Alpha Beta LLP, Mr Dapo Apara has called on the EFCC to investigate the allegations against the company.
In 2018, Dapo Apara wrote a letter to the EFCC complaining that Alpha Beta had failed to pay its over N100 billion tax. At the time, Apara said the company had avoided paying taxes because they had political ties.
It is alleged that Bola Tinubu was one of the owners of the company. It is believed that since then, the commission has refused to pay attention to the complaint, saying it has not been given enough evidence to help it investigate the allegations.
Speaking to Punch on Sunday, Mr Apara called on the new EFCC acting chairman, Umar Mohammed, to reconsider his complaint. "I will like the new chairman to live up to the anti-corruption credentials of this government and carry out a thorough investigation of my petition. I am always available to provide further details required."
The former chairman said Alpha Beta, a Lagos State tax collector, had colluded with Ocean Trust Limited in embezzling public funds. Despite all the rumours, there is no evidence that Bola Tinubu owns Alpha Beta, there are indications that he will not lose contact with Ocean Trust Limited.
The address of Ocean Trust Limited coincides with the actual address of the office of former Lagos governor, Bola Tinubu, known as 'Freedom House'.
Documents from the CAC department responsible for company registration show that Yemi Osinbajo's company Simmons Coopers Partners has previously worked with Ocean Trust.
Vice President, Professor Yemi Osinbajo, exchange charges that were involved in the crime have done wrong. Osinbajo split with the company ahead of the 2015 elections. Bola Tinubu was the first to award Alpha Beta a tax contract in Lagos, on the advice of the then commissioners; Yemi Osinbajo, Wale Edun, and Yemi Cordoso.
Source: Naija News