Ondo Chief Judge Rejects Deputy Govs Impeachment Process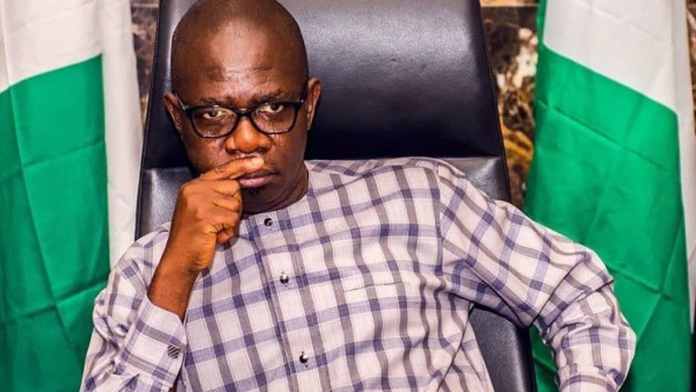 The Ondo State Chief Judge, Oluwatoyin Akeredolu, has refused to set up a panel to probe the Deputy Governor of the state, Agboola Ajayi, over allegations of gross misconduct.
The Ondo State House of Assembly had in a letter dated July 7 asked the Chief Judge to set up a probe panel against Agboola Ajayi, Naija News recalls.
But responding to the letter, the Ondo Chief Judge stated that she can't act on the request to probe Ajayi because it is sub-judicial.
According to Akeredolu, the request was rejected because two-third majority as required by the 1999 constitution for setting up of such a probe panel was not formed in the assembly.
Naija News reports that nine of the lawmakers had written to the chief judge dissociating themselves from the ongoing move to impeach Ajayi.
The lawmakers are Iroju Ogundeji, Jamiu Maito, Raaheed Elegbeleye, Tomide Akinribido, Samuel Ademola, Favour Semilore, Festus Akingbaso, Williams Adekunle and Success Torhukerhijo.