How I Reported Magu To Osinbajo But Nothing Was Done – Ozekhome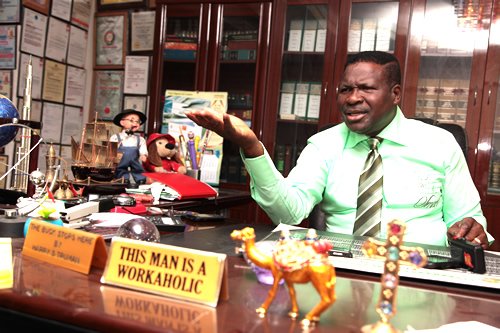 Constitutional lawyer Chief Mike Ozekhome (SAN) has claimed that he wrote Vice President Yemi Osinbajo to report the now suspended Acting Chairman of the Economic and Financial Crimes Commission (EFCC), Ibrahim Magu.
In a statement on Tuesday, Ozekhome revealed that he raised alarm in 2017 on Magu's handling of recovered loot.
He said Ibrahim Magu continued to work as acting chairman of the EFCC for five years as against the provisions of section 2(3) of the EFCC act, 2004 which provides that the senate must confirm him before he could continue in his office.
According to the Senior Advocate of Nigeria, the suspended EFCC boss subjected those accused of corruption to media trial and humiliation.
Ozekhome said: "I challenged him and his impunity severally in courts across Nigeria. I won virtually all cases. I called for a change of the way and manner the 'anti-corruption war' was being selectively and opaquely fought.
"I wrote a public letter in 2017, to the then acting president, Prof Yemi Osinbajo (SAN) at a time his boss, President Muhammadu Buhari, was sick on a London hospital bed. I complained bitterly, with facts, figures and data, that recovered looted funds and property, were being re-looted by the Magu-led team, who were supposed to keep the gate of our commonwealth.
"They looted our treasury in collaboration with their cronies, friends and acolytes. Magu was the new sheriff in town. I got no reply to my letter to Osinbajo. I wrote a reminder. No dice. I later challenged Magu publicly, face-to-face, on at least three occasions, one of which was at a ceremony at the federal high court in Abuja. Another was at a capacity-building workshop organized by the EFCC at its training academy in Karu, Abuja, which he graciously personally invited me to.
"He refused to change his ugly ways. It was clear to me and discerning Nigerians that power had gotten into his bald head. Power is an aphrodisiac, an intoxicating liquor. It bemuses. It gives delusional 'Dutch courage.' It forces reason to vacate its seat."