APC Will Face Consequences For Disqualifying Obaseki – Ex-Chairman Oyegun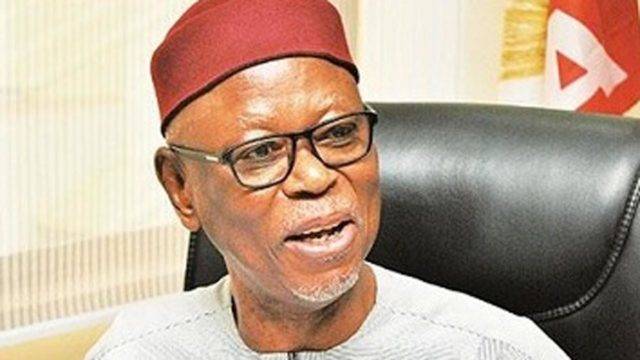 A former National Chairman of the All Progressives Congress (APC), John Odigie-Oyegun, says the decision of the ruling party to disqualify Edo State Governor, Godwin Obaseki, from its June 22 governorship primaries may spell its doom in the Edo 2020 governorship election slated for September.
Naija News reports that the former APC National Chairman made this comment in a statement signed by his media aide, Chief Ray Morphy, a few hours after the APC disqualified Obaseki.
The former APC Chairman said the allegations of anti-party activities levelled against the governor were untrue, stressing that Obaseki's arch-enemy and current National Chairman of APC, Comrade Adams Oshiomhole should be the one answering questions for anti-party activities.
"While not a surprise, that disqualification is a clear indication that internal democracy has been murdered in APC, a party which we founded on the principles of fair play and good conscience!
"I daresay that APC will suffer dire consequences in Edo state if this disqualification is not speedily reversed.
"As a matter of fact, Oshiomhole is indeed the one who is guilty of anti-party (activities), not Obaseki.
"Oshiomhole is the one who is acting unconstitutionally not Obaseki. I hope that Oshiomhole will not go down in history as the undertaker of APC," Odigie-Oyegun said.
Meanwhile, Governor Obaseki has vowed not to appeal his disqualification by the party's screening panel for the June 22 APC primaries.