Abba Kyari's Burial: President Buhari Must Issue An Apology To Funke Akindele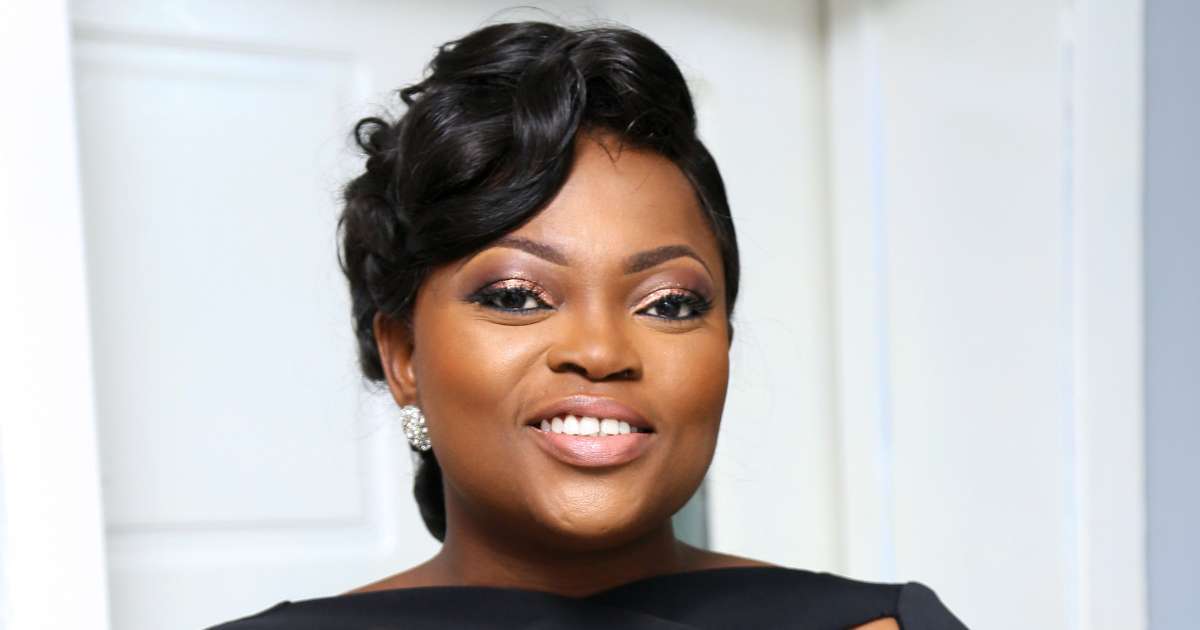 The need to observe social distancing has been highlighted as an effective way to avoid the spread of the deadly Coronavirus (COVID-19).
But this was not seen to be observed during the burial of President Muhammadu Buhari's Chief of Staff, Abba Kyari, earlier today
however, Nigerians have taken to social media to call out the federal government for organizing a funeral for late Abba Kyari amid the lockdown in Lagos and Abuja.
Speaking via there various twitter handle, Nigerians called the Nigerian leaders hypocrites who make laws and then go ahead to break the same.  demanded the government issue an apology to popular Nollywood actress, Funke Akindele who was recently arrested and convicted for organizing a private birthday party for her husband at their home in Lagos.
Here are the reactions below
Funke Akindele was arrested & stripped of her ambassadorship for not practicing social distancing but in Abba Kyari's burial Kano, Kaduna and Aso Rock attended but police are quiet because politicians are involved.

Burna boy was right mehn. Make we keep the same energy abeg. pic.twitter.com/8aaSMyEke9

— I R U N N I A ™ (@Irunnia2) April 18, 2020
AY told us to keep the same energy we used against Funke Akindele and husband, for throwing a house party in the lockdown. Over hundred people went to Abba Kyari burial in Abuja without exercising social distance, but seems the authorities are now blind and courts closed. Smh

— MONITORING_SPIRIT (@Sonjoe_Kutuh) April 18, 2020
Everyone that attend Abba Kyari burial should also face the same punishment as Funke Akindele for not observing social distancing.

But the question here is who will arrest the Government? ?

— Damilare Alves (@damilare_alves) April 18, 2020
Funke akindele Got prosecuted for not observing social Distancing for a party not more than 50pple. But at Abba kyari's burial the whole north gathered there and it's not an offence cos its a burial.
The Government is our number 1 problem in this country ?

— тнe_ɢвeмιѕolα? (@TheGbemisola_) April 18, 2020
Funke akindele is trending cos politicians gathered at the burial of Abba kyari and are practicing zero social distance.

Think about it from this angle; if the virus spreads to all of them present there then that's a wipe out of some % of corrupt politicians!
Isn't that good?

— yournextboyfriend? (@Alan_yournextbf) April 18, 2020
Funke Akindele was prosecuted for social gathering weeks ago & am seeing Northerners jampacked together here for Abba Kyari's funeral.

Is this fair? pic.twitter.com/rjqNXLtwE8

— _haywhy_fresh ?? (@Haurswaggz) April 18, 2020
After the hole Billion Naira Embezzled, see the portion each and everyone will go with.
Funke Akindele was persecuted because she celebrate life, now our govt officials are celebrating Covid-19 death without practicing social distance. Government of President @mbuhari, injustice pic.twitter.com/f8XERHMCvU

— Finian Okore (@FinianOkore) April 18, 2020
Funke Akindele apologized… I hope someone will be held accountable for the crowd present at Abba Kyari's burial… @NCDCgov @PoliceNG https://t.co/LS2yTyOOJn

— Onyeka Godswill Chukwuemeka (@Godswill_ng) April 18, 2020
Download NAIJA NEWS app: