Coronavirus: Why We May Extend Lockdown – FG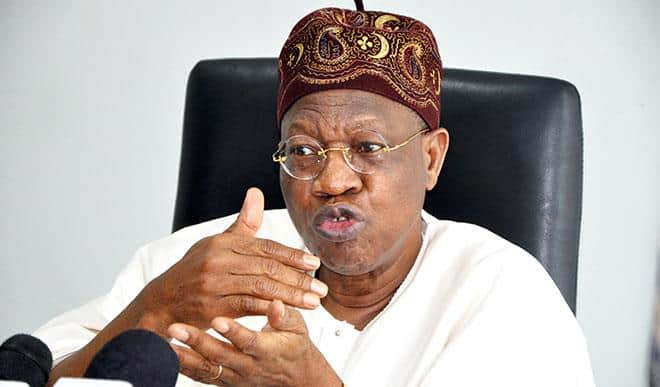 Nigeria's information minister, Lai Mohammed has said the 14- day lockdown in Abuja, Lagos and Ogun, may be extended as the coronavirus pandemic disrupts normality in the world.
Recall that the country has so far recorded 210 cases of the virus infection, with four deaths within one month.
South Africa (1,505) and Egypt (985) have, by far, confirmed more cases than Nigeria; but many suspect that Nigeria might have more COVID-19 infections than it has recorded.
Addressing an interview session yesterday, with the News Agency of Nigeria (NAN), Lai Mohammed, said: "If we don't behave ourselves, there is a likelihood that the lockdown will be extended. But if we behave ourselves, there might not be an extension and I hope we do so."
He added: "If we stay at home for two weeks and we are doing everything we are supposed to do, we should be able to effectively contain the disease.
"Therefore, my appeal to Nigerians is that they should obey the directive on social distancing, personal hygiene and shun gatherings. After two weeks, we will resume our normal life.
"But if they think it is a joke, then we may have to stay at home more than the two weeks."
President Muhammadu Buhari had ordered the lockdown to help "identify, trace and isolate all individuals that have come into contact with confirmed cases."