Nollywood Stars Reject Elisha Abbo As Patron For Actors Guild Of Nigeria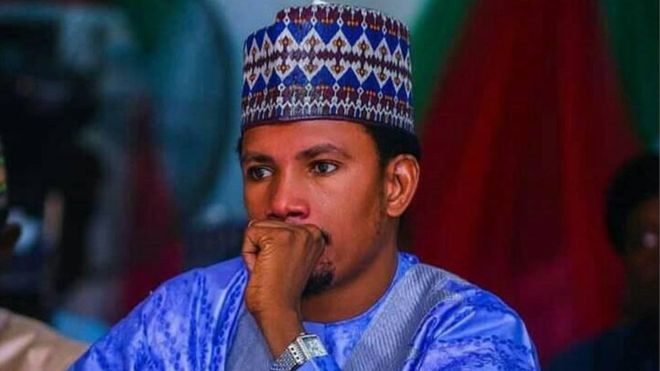 A storm of reactions has greeted the news that the President of Actors Guild of Nigeria (AGN) Emeka Rollas has approved Senator Elisha Abbo as a patron of the association.
Apart from general reactions by Nigerians on social media, several members of the Actors Guild of Nigeria have come out to denounce the appointment.
According to them, Senator Abbo is not fit to occupy such as position.
Naija News recalls the Senator is standing trial after a viral video of him beating a nursing mother in an Abuja sex toy shop emerged on the internet last year.
Nollywood actress, Kate Henshaw is one of those who have rejected Abbo's appointment.
In her tweet on Monday, Henshaw said; "Emeka Rollas, I cannot find your handle on Twitter, my name is Kate Henshaw and I do not mince words when I say @AbboElisha is NOT worthy to be a patron of the Actors Guild of Nigeria. We have women in this guild and we do not want to be slapped!!"
Similarly, another veteran Nollywood star, Hilda Dokubo also rejected Senator Abbo's appointment.
"An abuser of women as Patron of Actors Guild of Nigeria is an unpardonable abuse of the rights of all the females in the creative space especially #actors."
"We must stop every attempt at rubbishing our values as a people with such appointments in whatever guise. Consequently, Senator Abbo #sextoysenator must be delisted from our list of Patrons now," she said.
Cut the crap! @Senator Elisha Abbo an #abuser #sextoysenator can not be a #Patron of the #Actors Guild of Nigeria. His reputation is worse than #COVID19 #saveourwomen #savethecreativespace #violenceagainstwomen pic.twitter.com/EtApzjyCWS

— Hilda Dokubo (@dokubohilda) March 16, 2020
Meanwhile, see other reactions on Twitter.
On what moral grounds was sanator Elisha Abbo appointed a patron of Actors Guild of Nigeria???
What message are they trying to pass? It's ok to hit a woman cause afterwards you'd be appointed a patron??? #savethecreativespace #violenceagainstwomen

— ochanya (@ochanyaohi) March 16, 2020
An association that has the likes of Odumeje and Elisha Abbo as patrons… aswear that AGN na just pure vibes ???

— Adunni Achebe (@_Adadioramma) March 17, 2020
What is wrong with nigerians and corruption ?

Elisha Abbo as patron ? A serial abuser? A man that would have faced the law in a developed country? This country is a joke.

— zayn_bellz (@RonaldosCrush) March 17, 2020
Who is a patron? According to Oxford English dictionary
– One who protects or supports; a defender or advocate of people.
– A guardian;
– A protector of a dependent
– an adviser

So Elisha Abbo is Nollywood's patron ??

So many bad news everyday. Let's restart this 2020 abeg.

— E J Okuta (@ejokuta) March 17, 2020