Former UN Chief Javier Perez De Cuellar Dies Aged 100 Years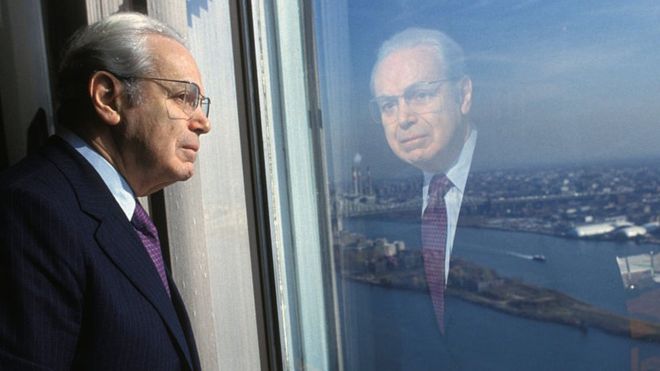 The Former UN chief Javier Perez de Cuellar has died on Wednesday aged 100 years old.
He was known for his peace-making efforts including brokering a ceasefire in the Iran-Iraq war in 1988 after eight years of conflict.
Perez de Cuellar served as UN secretary-general from 1981 to 1991 when he was often described as a "pacifist by vocation and nature.
According to his son, Francisco Perez de Cuellar, his father died at 8:09 pm tonight (0109 GMT Thursday) after complicated weeks and is resting in peace.
The current UN secretary-general António Guterres said he was"profoundly saddened" by the departure of his predecessor.
He said that he is a committed diplomat and a personal inspiration who left a profound impact on the United Nations and our world.
Perez was born into an upper-middle-class family in Lima and educated in Catholic schools, Perez de Cuellar spent most of his professional life outside his homeland, in diplomatic posts in Britain, Bolivia, Poland, the former Soviet Union, Switzerland and Venezuela.
Mr Pérez de Cuéllar who studied law at the Catholic University of Lima before embarking on a diplomatic career with Peru's foreign ministry.
He also served in embassies across Europe and Latin America and joined Peru's delegation to the first UN General Assembly in 1946 and was president of the UN Security Council from 1973 to 1974 and was UN permanent representative in Cyprus from 1975 to 1977.
In 1981 he was named as the UN's fifth Secretary-General – its first from Latin America – and led the international body during some of the most critical years of the Cold War between America and the Soviet Union.
Aside from the Iran-Iraq war, by the end of his second term in 1991, he had helped to end hostilities in Western Sahara, and civil wars in El Salvador, Cambodia and Nicaragua.
The career diplomat's son and daughter are from his first marriage, along with six grandchildren. He and his second wife, Marcela Temple, had no children.
The son said the funeral services planned for Friday.