Profile Of Nkechi, Contestant In The 2020 'Ultimate Love' Reality Show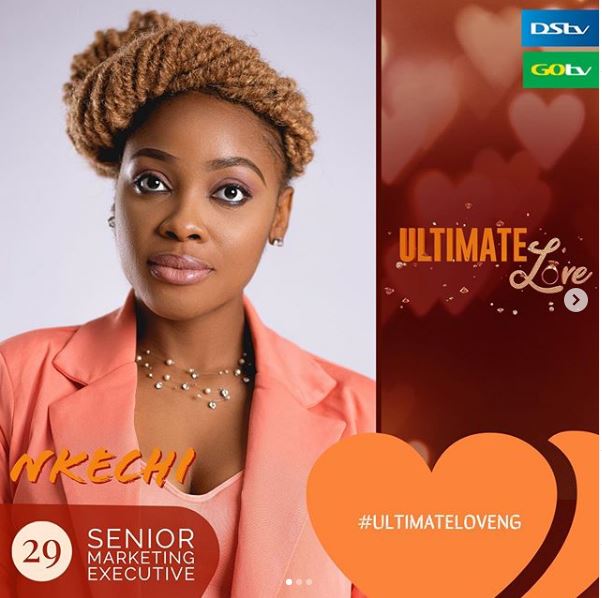 Biography of Nkechi, a contestant in the first edition of the 'Ultimate Love' Nigeria reality show.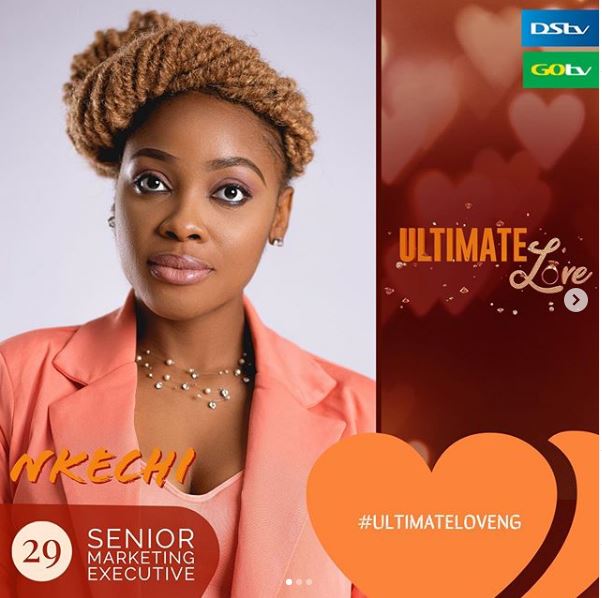 Nkechi: A 29-Year old Senior Marketing Executive
Nkechi who has found herself in the Love Pad is an assertive career woman who hails from Anambra State.
Having been in a long time failed relationship, Nkechi is now in search of a lifelong partner to who can give her all that she has needed.
The career woman is the type who derives joy receiving gifts and surprises. Do you want to show Nkechi love? Surprise her with a gift ranging from flowers, accessories and more.
Source: Naija News