Ultimate Love: See Twitter And Instagram Handle Of Housemates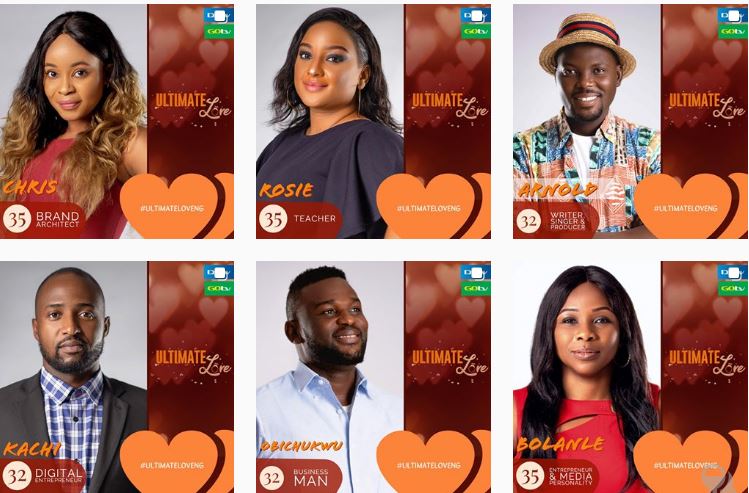 As bonds between housemates in the 'Ultimate Love' Nigeria reality show is getting hot and erupting reactions on social media, the host has decided to release the handles of some of the contestants, while others come shortly.
Recall that the reality show which was started on Sunday night has sixteen participants to connect with each other, perform house task and play different roles for a length of days in what was termed 'Love Pad'.
Below is the currently released handles, follow your favourites and enjoy a blast moments of the love series.
IG: @officialhenryarnold
Twitter: @RealHenryArnold
IG: @iykennama
Twitter: @iykennama
IG: @aify_theresa
Twitter: @AifyTheresa
IG: @eewenike
Twitter @_eewenike
Rosemary

IG: @officiallrosie
Twitter: @officiallrosie

Ebiteinye
IG: @ebijultony
Twitter: @ebijultony
IG: @iam_davidwilson
Twitter: @iam_davidwilson
IG: @iambolanlebabs
Twitter: @bholar14
Check back later for more handles as we bring you updates.