Profile Of Ebiteinye, Contestant In The 2020 'Ultimate Love' Reality Show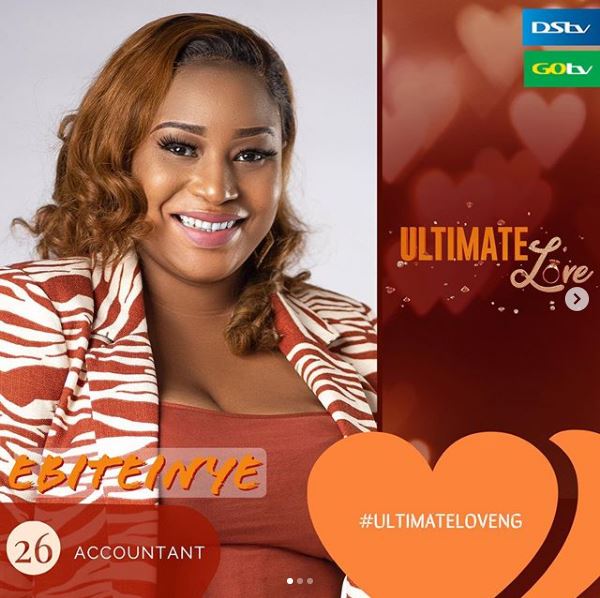 Biography of Ebitteinye, a contestant in the first edition of the 'Ultimate Love' Nigeria reality show.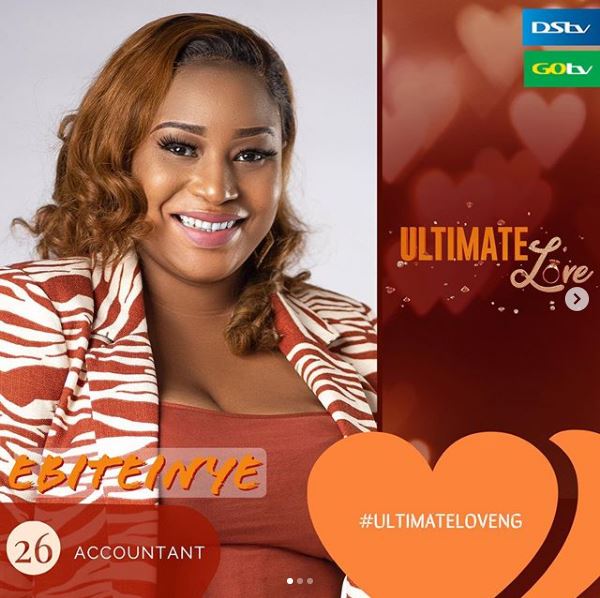 The Chubby looking but young Accountant, Ebiteinye, is a lady who has made her way into the 'Ultimate Love' house with a warming and charming smile, looking for attention and care.
The 26-year old lady in her narrative has believed that love can be found anywhere in an instant.
Ebiteinye noted that in her quest to find love, that her beliefs aren't clouded and she is ready to take the role of being a supportive partner.
Source: Naija News