Profile Of Chris, Contestant In The 2020 'Ultimate Love' Reality Show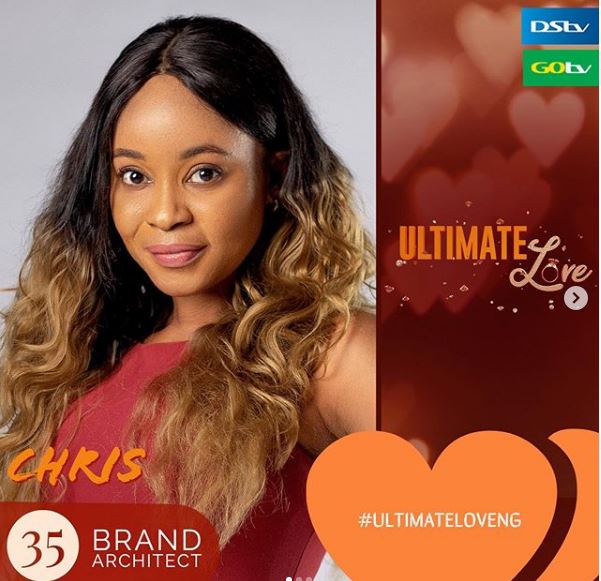 Biography of Chris, a contestant in the first edition of the 'Ultimate Love' Nigeria reality show.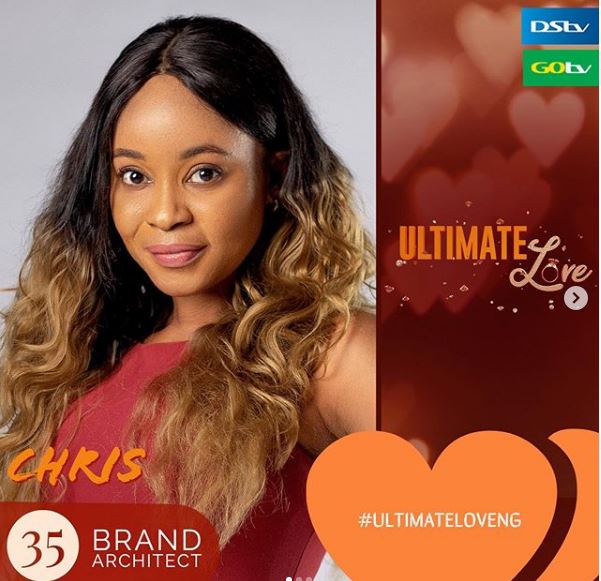 A fiercely traditional and conservative woman, Chris, is a Brand Architect.
The 35-year old Abia State indigene has been revealed as a sacrificial woman, full of passion for tradition.
Chris is the blunt type of woman who doesn't shy away from calling it how she sees it.
The brand architect said that as long as she's in love, she's ready to say, "yes" to that life-long commitment.
Having the likes of Chris in the 'Ultimate Love' house could mean that there are dramas to come into displayed with the house full of love birds.