Profile Of Theresa, Contestant In The 2020 'Ultimate Love' Reality Show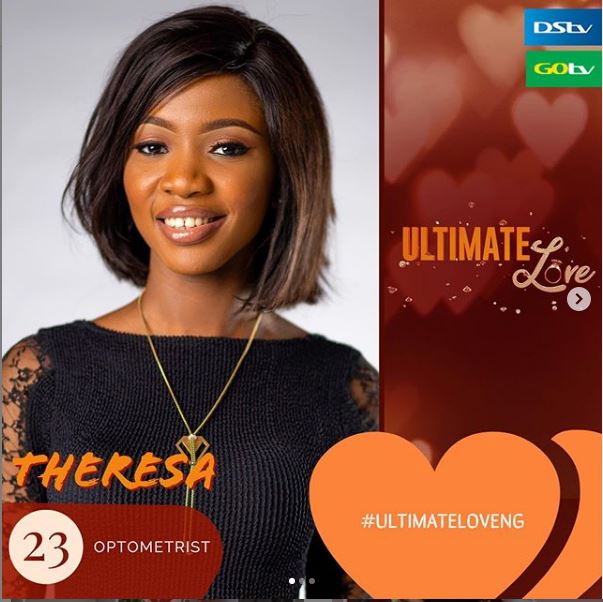 Biography of Theresa, a contestant in the first edition of the 'Ultimate Love' Nigeria reality show.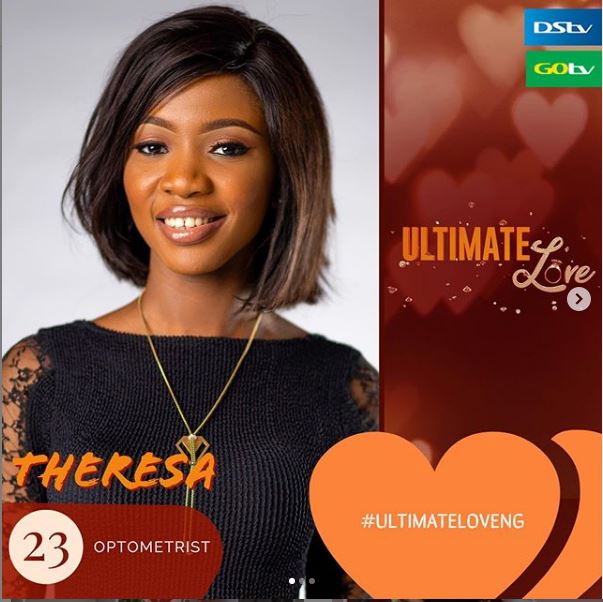 Theresa: A 23-year old Optometrist is a young charming woman who believes also in tradition.
Though in Theresa book of love, she believes in tradition but not at receiving ill-treatment from any man.
Beautiful Theresa is a private kinda person, she will only accept a proposal in the private according to her, but not in the open. Well, I hope this will not be broken in the 'Ultimate Love' house.
The young Optometrist reveals that the only time she craves attention is from her partner in a relationship and the more attention she receives, the more loved up she feels.
Keep your gaze on Naija News for more updates from the 'Ultimate Love' Nigeria, the first-ever edition.
Source: Naija News