Nigeria Breaking News, Today, Thursday, 13th, February 2020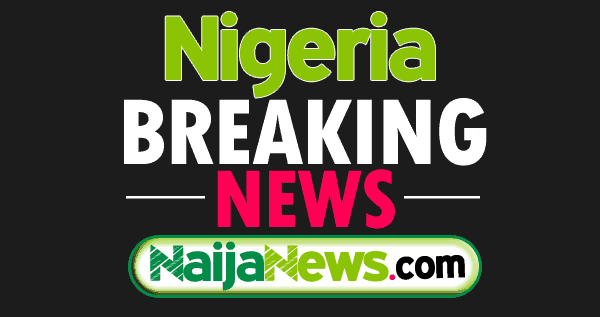 This is a round-up of some-breaking news in Nigeria, Today, Thursday, 13th, February 2020.
Boko Haram: President Buhari Visits Maiduguri, Borno State.
Reports reaching Naija News at this time confirms that President Muhammadu Buhari has arrived Maiduguri, Borno State, to sympathize with the family of those that were recently killed in an attack in the state.
Biafra: Nnamdi Kanu To Submit Self For Arrest On Parents' Burial Day, See Why
The leader of the Indigenous People of Biafra (IPOB), Nnamdi Kanu, has expressed readiness to submit himself for arrest in Nigeria if any member of his group is killed on the day of his parents' burial.
This online news platform had reported earlier that the parents of the IPOB leader, late HRH Eze Israel Okwu Kanu and his wife late Ugoeze Sally Nmeme Okwu-Kanu will be buried on Valentine's day, Friday, February 14, 2020.4
Watch How Crowd Booed President Buhari Today In Maiduguri
A lot of residents in Borno State today booed President Muhammadu Buhari and his entourage during their visit to the state. Recall Naija News had reported that the President paid a "sympathy visit." to residents of Borno
As he moved through town, the people shouted "Ba ma so, ba ma yi" in Hausa language. The translation is English is "We don't want, we are not interested."
Biafra: How Aisha Buhari Confirmed Buhari Is Dead – Nnamdi Kanu
The leader of the Indigenous People of Biafra (IPOB), Nnamdi Kanu, says Nigeria's First Lady, Aisha Buhari, has since confirmed his allegation that President Muhammadu Buhari is dead with her constant outcry about the running of the All Progressives Congress (APC) government led by her husband.
PDP Sympathises, Advice Buhari On What To Do, As Crowd Boos Him In Maiduguri
The Peoples Democratic Party (PDP) has reacted as residents of Maiduguri, Borno State booed President Muhammadu Buhari when he paid a sympathy visit to the state following the recent attack by Boko Haram sect. Recall Naija News earlier reported that residents of the state booed the President on his arrival at the state today.
Source: Naija News