Amnesty Calls For Justice Over The Death Of CAN Chairman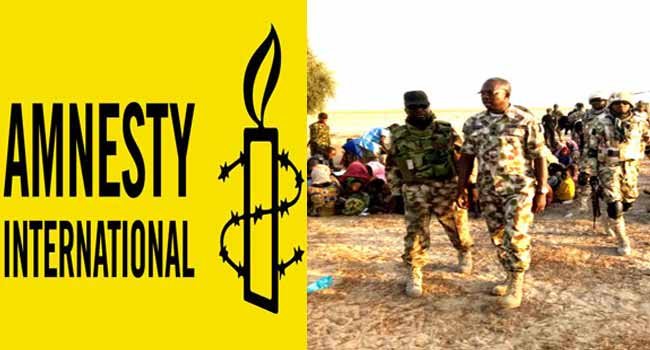 The director of Amnesty International in Nigeria Osai Ojigho said the crimes committed by the insurgent must not go unpunished.
The organisation urged the government to increase efforts to rescue kidnapped victims and asked that all those responsible for war crimes and human rights violations be brought to justice.
He said Boko Haram has been escalating attacks on civilians, commuters, infrastructure and humanitarian facilities across the northeast.
Amnesty International is horrified by the reports that Reverend Lawan Andimi, the chairman of a local chapter of the Christian Association of Nigeria (CAN), was killed by Boko Haram yesterday.
Recalled that Andim, who hailed from Kwada village in Chibok local government area of Borno state, worked as a pastor in Michika. He was abducted early January when the insurgents attacked Michika
Days after his abduction, the clergyman appeared in a video clip where he asked Ahmadu Fintiri, governor of Adamawa, to rescue him.
He also said that Boko Haram must immediately stop its attacks on civilians. All those responsible for war crimes and other human rights violations and abuses in Nigeria must be brought to justice in a fair trial.
The Nigerian authorities must re-double their efforts to rescue the hundreds of civilians still detained by Boko Haram.