President Buhari Departs Nigeria For UK (Photos)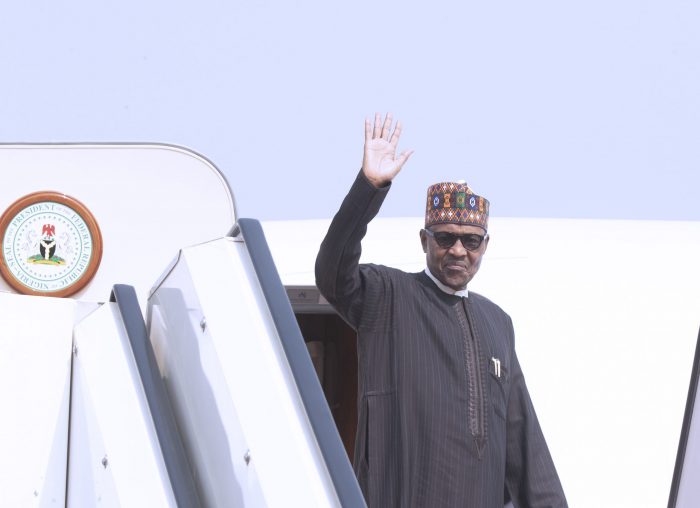 President Muhammadu Buhari on Friday departed Nigeria for the United Kingdom to attend the UK-African Investment Summit.
Buhari was accompanied by the Governors of Gombe, Alhaji Mohammed Inuwa Yayaha and Abia State Governor, Chief Okezie Ikpeazu.
Naija News reports that UK-Africa Investment Summit which will kick start on Monday is expected to bring together African leaders, international business chief executives and heads of international organizations "to create new partnerships that will deliver more investments to African countries and the United Kingdom.
In addition, the summit will also deepen Nigeria-United Kingdom investment ties post-Brexit given that Africa currently represents just two per cent of British trade activity, with Nigeria accounting for only 10 per cent of that total.
The Nigerian delegation to the investment meeting will further showcase what the Federal Government has done through policies and legislation to improve the investment and business climate in the country.
President Buhari will hold a meeting with the Head of the Commonwealth, Prince Charles in Glasgow, Scotland and also have bilateral meetings with the UK Prime Minister Boris Johnson as well as heads of multilateral organizations.
He is expected back in Abuja next Thursday.
Source: Naija News