Biafra: Governor Umahi Blasts IPOB's Nnamdi Kanu, Says He's A Deceiver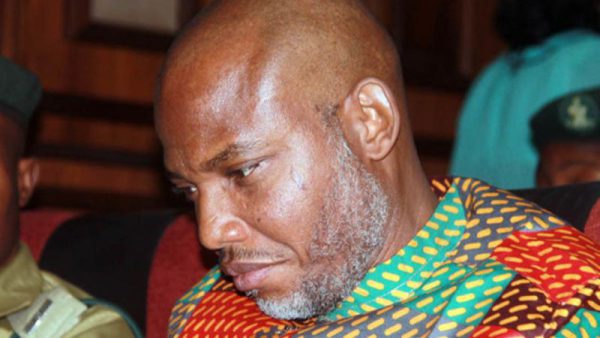 Umahi Carpets IPOB's Nnamdi Kanu
The Governor of Ebonyi State, David Umahi has accused Nnamdi Kanu, leader of the Indigenous People of Biafra (IPOB) of defrauding gullible Igbo people.
The Governor said Kanu is hiding under the deceit of IPOB to promote his personal issues while using social media to gain cheap popularity.
Umahi further accused the IPOB leader of promoting fraudulent activities in the name of IPOB while promising Igbo people a sovereign Biafra.
He said, "Our people are being deceived to spend huge among of money to finance what they know nothing about while Nnamdi Kanu spend it on his personal issues."
Naija News understands the Governor's stand may be a response to Nnamdi Kanu who had earlier accused Umahi and the Miyetti Allah of causing the death of Biafrans in Ebonyi.
Kanu had back in November said on Twitter that: "The brutalization of our people in Ebonyi state will surely be AVENGED.
"This is a formal notice to all, including Miyetti Allah and Dave Umahi that sooner than later, they will account for every injury, torture, and death of every Biafran."
"How, when and where is left for us to determine."