Top Nigerian Newspaper Headlines For Today, Sunday, 5th January, 2020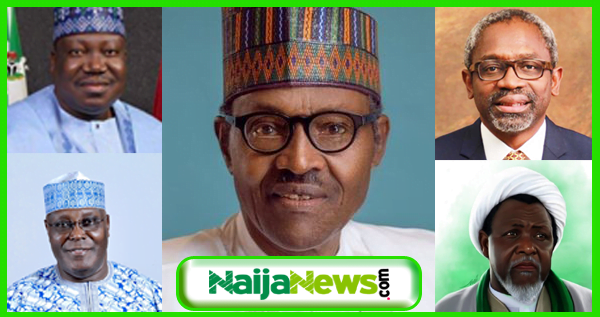 Good morning, Nigeria, welcome to Naija News roundup of top Newspaper Headlines in Nigeria for today Sunday, 5th January 2020.
Here Are The Major Nigerian Newspaper Headlines.
The presidential candidate of the Peoples Democratic Party (PDP) in the 2019 election, Atiku Abubakar, has advised his party to focus on strengthening and rebuilding itself. In a post on his Twitter handle on Saturday morning, the former vice president said the time is not yet ripe for the discussion of elections.
A communal clash between Oruma and Otu-Asiga communities in Ogbia LGA, Bayelsa State, has left at least one person dead. Naija News gathered that youths from both communities clashed in a free-for-all using machetes and other weapons that unsettled the leadership of both communities.
Governor Godwin Obaseki of Edo State has revealed why the crisis rocking the All Progressives Congress (APC) is far from ending. Speaking at a meeting with Benin Elders Forum in Benin City, Obaseki said the unending political crisis in the state was linked to his administration's fight against warlords and non-state actors.
President Muhammadu Buhari on Friday urged Nigerians to stop going abroad to seek medical treatment. Speaking while inaugurating projects at the Alex Ekwueme Federal University Teaching Hospital, Abakaliki, Ebonyi state, on Friday, Buhari said Nigeria can no longer afford to see its citizens travel abroad for treatment.
United States President, Donald Trump, has revealed that Iranian military commander Qasem Soleimani was killed to stop a war, not start one. Naija News reports that Soleimani, the head of the Iranian Revolutionary Guards' elite Quds Force, was killed by the United States forces.
A man stabbed three people on Friday in a public garden in Villejuif, near Paris, leaving one dead and two injured before being shot by police. The attack took place around 1 p.m. (Paris time) in the Hautes-Bruyères park in Villejuif, in the nearby southern suburbs of the French capital.
Reactions to the American raid in which Iranian general Qassem Soleimani was killed were swift. US President Donald Trump tweeted: "General Soleimani has killed or seriously injured thousands of Americans and plans to kill many more. But he was caught! He was responsible for the deaths of millions of people, including the many protesters killed in Iran. Iran will never admit it but it was hated and feared in its own country."
Lawan Andimi, the Christian Association of Nigeria (CAN)'s chairman in Michika Local Government Area of Adamawa State, has been declared missing. This followed the failed attack on the Michika LGA by the Boko Haram insurgents on Thursday.
Tragedy struck at a gas refilling shop along Kachia road in Sabon Tasha, Chikun Local Government Area of Kaduna on Saturday leaving several people injured and many others feared dead. The exact cause of the gas explosion could not be ascertained as at press time, however, it was gathered that the sound of the explosion attracted people kilometres away from the scene of the incidence.
The Nigerian Air Force (NAF) on Saturday said its Air Task Force (ATF) of Operation LAFIYA DOLE has killed scores of Boko Haram Terrorists (BHTs) in the Sambisa Forest. The NAF Director of Public Relations and Information, Air Commodore Ibukunle Daramola, made this known in a statement in Abuja on Saturday.
That's the Nigerian Newspaper headlines for today. Read more Nigerian news on Naija News. See you again tomorrow.