Dasuki, Sowore: Why Malami Must Apologise – Falana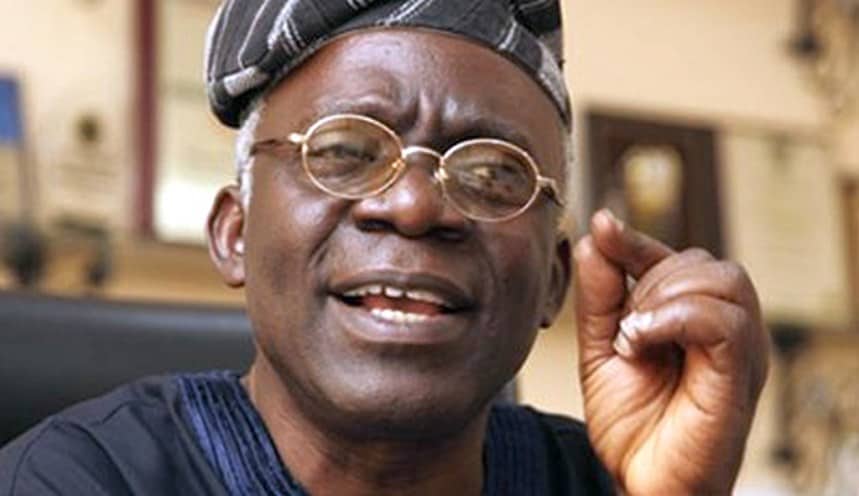 Human rights lawyer Femi Falana has urged the Attorney General of the Federation (AGF), Abubakar Malami (SAN) to apologize to former National Security Adviser (NSA), Sambo Dasuki and Omoyele Sowore.
Naija News recalls that the Department of State Service (DSS) last Tuesday finally released Sowore and Dasuki from detention.
The Federal Government ordered the release of Sowore and former National Security Adviser (NSA), Sambo Dasuki.
The directive was given by Abubakar Malami, attorney-general of the federation, in a statement made available to newsmen.
Malami said the decision to release them was necessitated by compliance with the bail granted the duo by the court.
The statement reads: "The Office of the Honourable Attorney General of the Federation has reviewed the pending criminal charges against the duo of Col. Sambo Dasuki (rtd.) and Omoyele Sowore. Whilst the Federal High Court has exercised its discretion in granting bail to the Defendants in respect of the charges against them, I am also not unmindful of the right of the Complainant/Prosecution to appeal or further challenge the grant of bail by the court having regards to extant legal provisions, particularly Section 169 of the Administration of Criminal Justice Act, 2015," the statement read.
He further stated that the release of the duo was not due to pressure but was done out of compassion.
Reacting in an open letter on Sunday, Femi Falana said it was unconstitutional for a detaining authority to continue to hold on to a suspect who had been granted bail by the court.
"We were flabbergasted when you turned round to inform us that you had no power to direct the State Security Service to comply with the order of the Federal High Court for the release Sowore from custody," he said.
"But having belatedly deemed it fit to review your position and advise the Federal Government in line with the tenets of the rule of law you ought to have apologised to both Sowore and Dasuki.
"That is what is expected of you in accordance with Section 32 (6) of the 1999 Constitution. It is not an occasion for grandstanding or an arrogant display of power."
Falana also rejected AGF Malami claim that the duo were compassionately released.
"With profound respect, you have no power to release any detained defendant from custody on compassionate grounds. As you are no doubt aware, only the President and state governors are entitled to exercise the prerogative of mercy or release any convicted person on compassionate grounds by virtue of Section 175 of the Constitution of the Federal Republic of Nigeria, 1999."
Download NAIJA NEWS app: