Nigerians React As Punch Goes Tough On President Buhari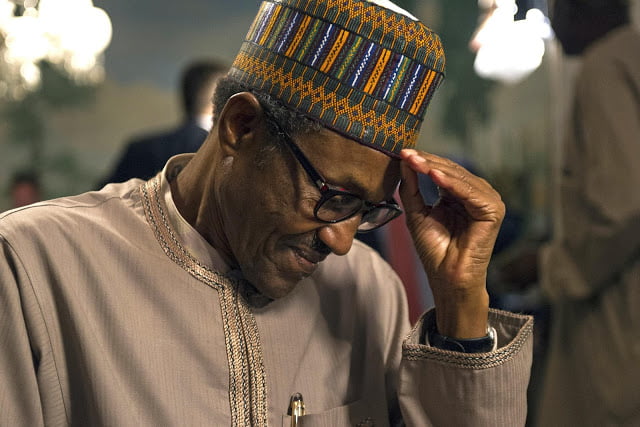 A leading media house in Nigeria, Punch has taken a daring stand on the pattern of the ruling of Muhammadu Buhari, President of Nigeria.
The media house in its editorial publication on Wednesday accused the Buhari-led administration of flagrant disregard for "human rights and its battering of other arms of government and our democratic institutions."
The media house criticized violation of rights and attacks on the citizens, the courts, the press and civic society prevalent under the current administration, saying the President is operating as if the country is under a military regime.
The statement also condemned the invasion of the court premises by operatives of the State Security Service on Friday in an attempt to re-arrest Omoyele Sowore.
Meanwhile, the action of the top-flight media house has generated several reactions on social media. Here are the twitter reactions as follows
If you decide to call him Major General, he wasn't dashed the rank, he earned it. So, you are not completely out of order. The fact that you can do so is even another testimony to press freedom in Nigeria.

— Femi Adesina (@FemAdesina) December 11, 2019
The Punch Newspaper have announced that they will henceforth start referring to Buhari as General Buhari and refer to his Government as a Regime.

This is to reflect the current status of Nigeria as a Dictatorship under Buhari.

Pls other Nigerians should follow this step.#Resist

— Kelvin Odanz (@MrOdanz) December 11, 2019
@MobilePunch has shown immense courage by calling @Buhari out. Kudos to them! If more of our media houses were to display the same high degree of responsibility, good sense, decency and courage that the Punch has done on this occassion, Buhari would have been history long ago.

— Femi Fani-Kayode (@realFFK) December 11, 2019
The Punch NG just made a major and uncowardly decision by henceforth referring Buhari as General Buhari and calling his administration a regime due to his autocratic/Military ruling like he did back in the 80s

Not all organizations have the balls to make such decisions. No ?

— Biyi The Plug ? (@BiyiThePlug) December 11, 2019
The Punch Newspaper Editorial of today sends a clear message to the perpetrators,choristers and fans of tyranny and state repression in our country and the corrosive and cowardly silence of those who should speak truth to power.Kudos.

— Senator Shehu Sani (@ShehuSani) December 11, 2019
Any move by the DSS to clampdown on Punch Newspaper will pit this govt forever against the international community.

But in their usual lack of foresight, the DSS will still arrest and clampdown on Punch Newspaper anyways…

Well done Punch Newspaper… All die na die last last

— the Morris Monye factor (@Morris_Monye) December 11, 2019
Mobile punch is playing their part and the question at this time must be personalized. How are you responding or supporting those taking a firm stand? Forget about what other nihilists are doing and share your own position on the imbroglio ruining the future of our children.

— SEGA L'éveilleur®? (@segalink) December 11, 2019
Source: Naija News