Bayelsa Guber: It's Insulting To Say Election Was Held – Dickson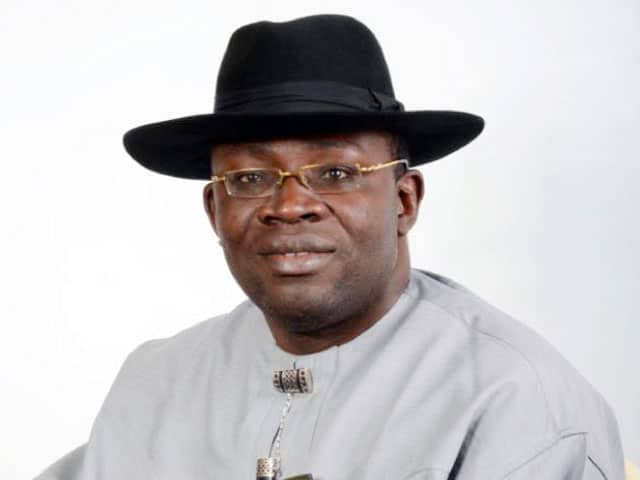 Governor Seriake Dickson of Bayelsa State, on Monday stated that it is insulting to claim that governorship election was held in the state on November 16.
Governor Dickson while speaking with newsmen pointed to the conspiracy of the security agents during the electoral process, the violence that left many injured while some were killed.
"The reality in Bayelsa is that there was no election. It is an insult to the integrity of institutions and our people to refer to what happened on November 16 as an election," the governor said.
He stated that those who rigged the election arrived the state with already prepared result sheets of the Independent National Electoral Commission and were given security cover to and from the locations where they were camped.
The Bayelsa Governor also stated that electoral officers who are known to leaders of the All Progressives Congress were selected for the November 16 election.
Dickson condemned the violence unleashed on supporters of the Peoples Democratic Party in Nembe, a few days to the governorship election.
He said the people were attacked because "they were warned not to come to the community to campaign, claiming the place belongs to the APC."
He noted that a committee has been set up to ascertain the figure of casualty during the election.
Dickson said, "From records from hospitals, we can for now account for 93 people who were injured during the attack on the PDP supporters in Nembe and are currently receiving treatments in hospitals."
"At least 12 people died from that attack on the PDP supporters."
He also accused the commission of moving electoral materials to deserted areas where some militants took over and wrote results.
"The story is the same in Southern Ijaw. Some SPOs have already approached us that they are ready to tell the story of how they were not allowed to do their jobs," he added.
He stated that as of the day of the election, APC did not have a validly nominated candidate for the governorship election.
He said the cumulative effect of two Federal High Court judgments on the matter was that the party did not take part in the exercise.
Despite the outcome of the exercise, Dickson declared, "My head is not bowed. I am not cowed. I will continue to contribute to deepening Nigeria's democracy."
Dickson revealed some achievements carried out by his administration, he pointed to the infant and maternal mortality rate, He added that its the lowest in South-South region, "due mainly to our administration's intervention in the health sector."
According to Dickson, apart from hospitals, all wards in the state can boast primary health care centres put in place by his administration.