Just In: President Buhari Signs Executive Order 009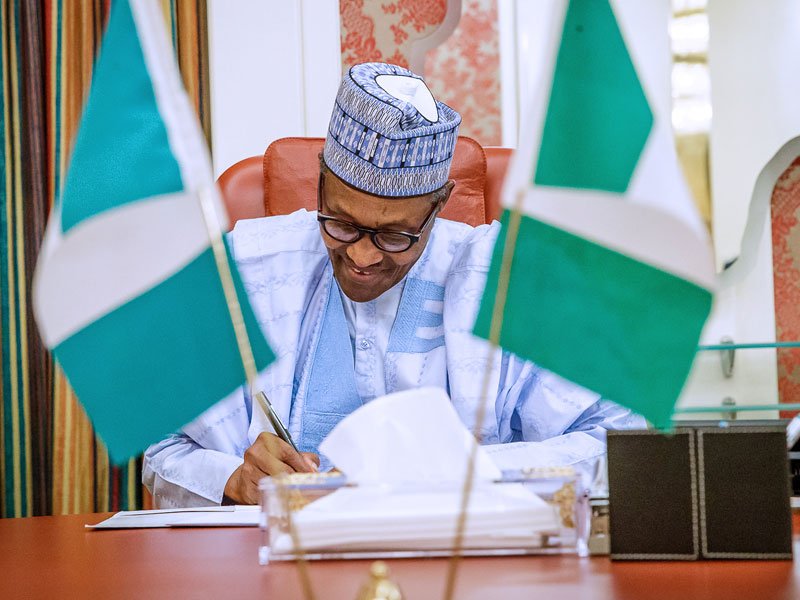 President Muhammadu Buhari on Wednesday signed Executive Order 009 to end open defecation in Nigeria by 2025.
The new order signed by Buhari states, "That by this Order, Nigeria is committed to being open defecation-free by 2025.
"That the National Open Defecation-Free (ODF) Roadmap developed by the Federal Ministry of Water Resources with support from other key sector players across Nigeria be put into effect.
"There is established in the Federal Ministry of Water Resources a National Secretariat called 'Clean Nigeria Campaign Secretariat.'
"The Secretariat is authorised on behalf of the President to implement this Order by ensuring that all public places, including schools, hotels, fuel stations, places of worship, market places, hospitals and offices have accessible toilets and latrines within their premises.
"All Ministries, Departments and Agencies (MDAs) of government shall cooperate with the Clean Nigeria Campaign Secretariat.
"The National Assembly and the State Houses of Assembly shall enact legislation on the practice of open defecation, with appropriate sanctions and penalties."
Recall that the United Nations Children's Fund (UNICEF) had declared that with the high rate of over 43 million Nigerians still practising open defecation, the country may become the capital city of open defecation in the world.
Mr Bioye Ogunjobi, a specialist with UNICEF, Water, Sanitation and Hygiene, WASH, made this known in August 2019, at a media dialogue on sanitation in Makurdi, the Benue state capital.
Ogunjobi who stated that India currently holds the position would quit it for Nigeria in October when open defecation would be outlawed in that country.
He said, "By October 1, 2019, India which at present occupies that position will ban open defecation and Nigeria which currently occupies the second position will take over from India as the number one open defecation country."