Apple: Why You Should Wait For The iPhone 12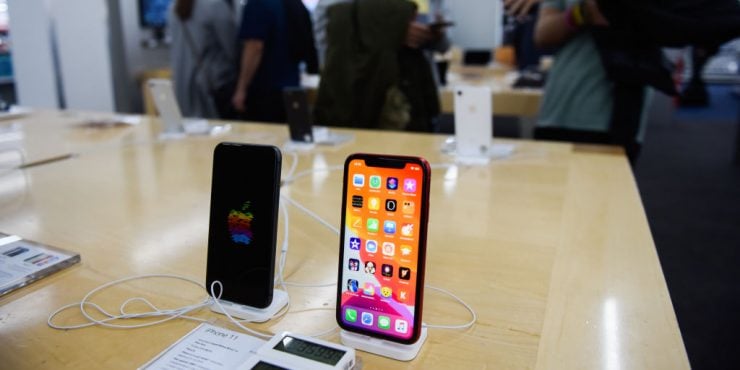 The new iPhone 12 has leaked. For now, the iPhone 11, iPhone 11 Pro and iPhone 11 Pro Max are selling like hotcakes, despite malfunctions on iOS 13, millions of customers could make a mistake by turning to these models.
Ben Geskin, renowned artist and leaker, revealed the design of the next iPhone, planned for 2020 by Apple, which could satisfy a wish shared by many fans of the brand to the apple: goodbye notch. And this is just the beginning of the good news.
Ben Geskin also reveals that Apple would have managed to get rid of the notch without having to sacrifice the Face ID or TrueDepth system of the camera. The company would have managed to reduce them to the maximum, in order to relocate them in the upper border. Given the number of sensors involved, this is a feat.
The edge of the iPhone is certainly thicker than most competing models, but it will have a good reason to be in 2020 when no other brand has managed to insert facial recognition. According to Ben Geskin, this new design will expand the screen of the iPhone 12 Pro Max to 6.7 inches without the smartphone takes more space in hand.
But will the iPhone 12 be so solid? Since Apple had to confine the Face ID sensors in such a small space at the edge of the phone, it is possible that this was done at the expense of the shock resistance of the smartphone.
That said, this brand new design is just the tip of the iceberg. Other leaks regarding the upcoming iPhone have already revealed two new screen sizes, ProMotion screens, the return of the Touch ID, a switch to USB Type-C and the adoption of 5G across the range. He might even be able to bend.
Apple has certainly done a great job with the iPhone 11 range, but maybe it's worth waiting to see what will happen with the iPhone 12.