How To Successfully Apply For And Get A Schengen Visa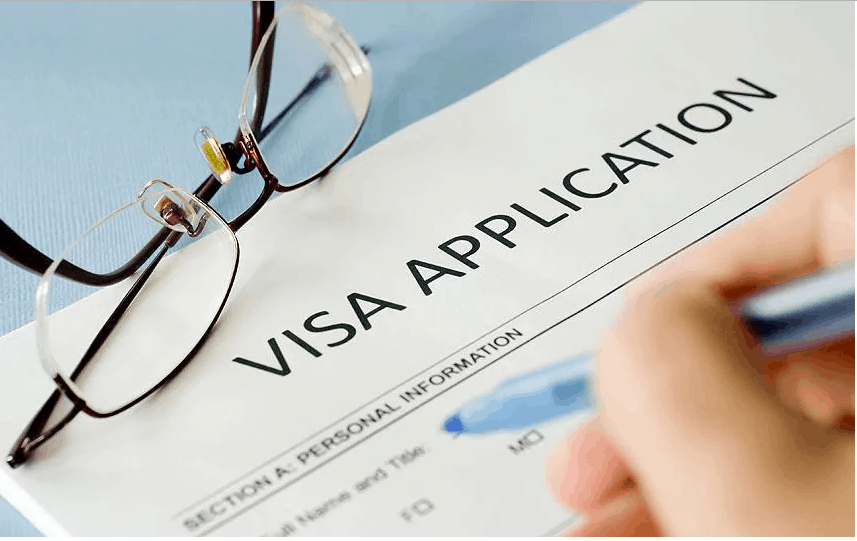 How To Get A Schengen Visa
Many Nigerian passport holders have had their hopes of travelling out of the country dashed on several occasions because they don't meet up with certain requirements.
The Schengen visa gives a holder access to up to 26 European Union countries.
The Schengen countries are: Austria, Belgium, Bulgaria, Switzerland, Cyprus, Czech Republic, Denmark, Estonia, Finland, France, Germany, Greece, Hungary, Italy, Iceland, Latvia, Lithuania, Luxembourg, Malta, Netherlands, Poland, Portugal, Slovenia, Spain, Slovakia and Sweden.
Types of Schengen visa:
There are 3 main types of Schengen Visas;
1. Uniform Schengen Visa (USV)
2. Limited Territorial Validity Visa (LTV)
3. National Visa
Specific visas that fall under the above visa categories include tourist visas, business visas, student visas, working visas, and transit visas.
1. Uniform Schengen Visa (USV)
Uniform Visas enable you to travel and reside in the Schengen Area for up to 90 days each six month period, which starts from your date of entry.
USV's apply to three different categories:
Category "A" (Airport Transit Visa) — Necessary visa for individuals traveling from one non-Schengen country to another through a Schengen country airport
Category "B" (Transit Visa) — Allows individuals to travel through multiple Schengen countries to a non-Schengen country by car, coach, or plane, as long as travel lasts no more than 5 days
Category "C" (Short-term Visa) — Can be provided for single entry, double entry, or multiple entry, depending on the purpose of your travel
2. Limited Territorial Validity (LTV) Visa
Limited Territorial Validity (LTV) Visas permit you to travel only within the Schengen country that has issued your visa or in the countries you specify when applying for the visa. The visa will not be valid in any other Schengen Area countries.
This type of visa is generally only issued for international obligations or for humanitarian reasons. It is considered an exception to a Uniform Visa.
3. National Visa
National Visas ("D" category visas) are granted to individuals who are studying, working, or residing permanently in a Schengen Area country. These visas are valid for those residing in a specific country for a specified period of time (with plans to return home once the visa expires), but you may also acquire a multi-entry visa to travel to other countries in the Schengen Area.
Every Nigerian passport holder who needs a Schengen visa to travel to EU countries will need to fulfill the following conditions to get the visa, which costs 60€, about N24,820 for a short stay of not more than 90 days.
The conditions are:
1. A completed Schengen application form
2. Valid passport (with 2 consecutive clean pages) and a full-colour copy of data page
3. Two passport photos
4. Bank statements of the last three months
5. Bank details
6. Hotel reservations in your choice of country
7. Medical insurance
8. Round trip flight reservation
9. Evidence of a need to return back to Nigeria (letter from employer, etc)
10. Colour copies of all previous Schengen visas (if applicable)
11. Employment details of the last three months
To apply, one has to download the Schengen visa application form, print it out and complete it. Once completed, one must make sure he has all the needed documents before submitting it to the country that you will apply to.
If you're planning on visiting more than one country, apply at the country's consulate/embassy that you'll be spending the majority of your time in.
Alternatively, if you're planning on spending an equal amount of time in each of these countries, then you must apply for your Schengen visa with the country that you'll visit first.
VFS Global has been appointed by the Schengen embassies to handle and oversee all Schengen visa applications from Nigeria.
Please note that you will still need to appear in person at the embassy of your chosen country to visit. You will have your in-person interview and biometric fingerprints taken at the embassy.
Will you need to make an appointment?
If all goes well with your application up until this point, you will then be called in to do your face-to-face interview at the Schengen country's embassy or consulate. During your interview, you will also have your biometric fingerprints taken.
When should you apply?
A Schengen visa can take up to three months to process, so it is best to apply as soon as your travel dates are confirmed.