Fayemi Breaks Silence On Salary/Pension Arears, Reveals What He Is Planning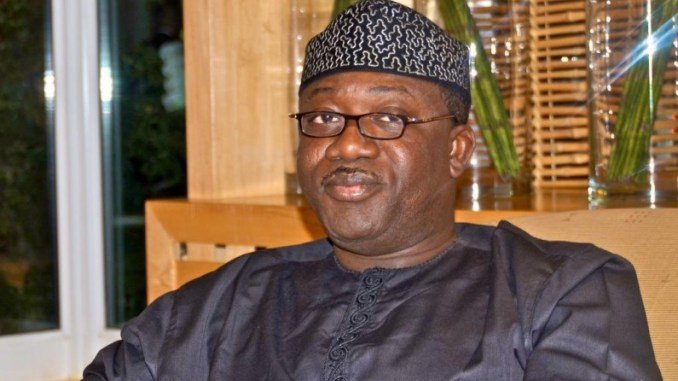 Dr Kayode Fayemi, Ekiti state governor has given his assurance that all of the state's salary and pension arrears would be cleared in due time.
He called all those who believe that the arrears valued at N57 billion are too much for the government to bury such an impression.
Fayemi promised that he would pay all the arrears before his first one year in office, adding that he hasn't been able to do so due to the scarcity of funds.
He made this known while delivering the state -of- the- state address today at the Ekiti State House of Assembly to mark the first year of his second tenure.
Fayemi also promised that he hasn't changed his mind on the implementation of the N30,000 minimum wage, adding that it would begin next month.
The Governor added that in his mission to deliver on his promises, that Ekiti now enjoys strong ties with the African Development Bank(AfDB), Islamic Bank, United States of America Development for International Affairs (USAid), World Health Organisation(WHO) , British Department for International Affairs(DFID) and other federal government agencies.