What You Need To Know About Dr Boniface, UNILAG Lecturer Indicted In BBC's Sex For Marks Documentary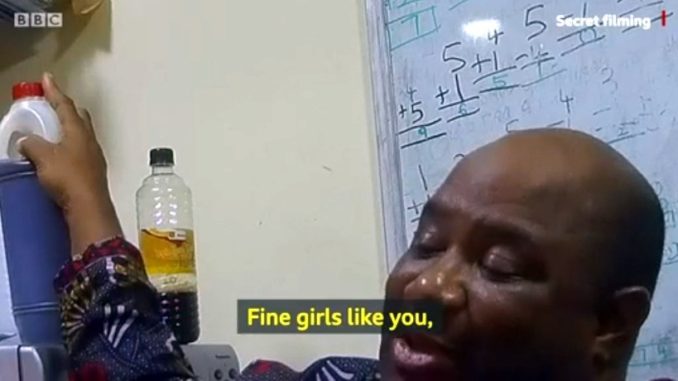 Following the allegation levelled against the Unilag lecturer, Nigerians have taken to their social media platforms, including the lecturer's facebook account to share their views on the incident.
The news, however, did not go down well with the authorities of the institution, which decided to
suspend the lecturer on Monday evening
as further investigation is expected to be carried out.
According to information gathered, the embattled lecturer studied French at the University of Ibadan, Oyo State and graduated in 1989.
Dr Boniface got his masters from the University of Lagos in 1993, additional masters in Linguistics from the University of Ibadan in 2000.
He holds a PhD in French and comparative syntax from the University of Lagos and has been teaching French in the institution since 1995.
Source: Naija News