Sowore Sends 'Strong Message' To Buhari Govt, Nigerians (Video)
The detained Omoyele Sowore, the publisher of Sahara Reporters, has assured Nigerians that a "revolution" will take place whether the Federal Government led by President Muhammadu Buhari approves it or not.
Naija News reports that Sowore, who is the convener of RevolutionNow, gave this assurance on Monday when he was arraigned by the Department of State Security Services (DSS).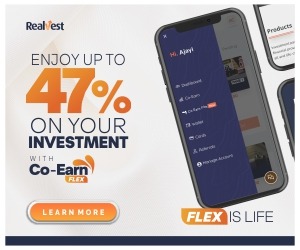 This online news platform understands that the Sahara Reporters publisher has been in the custody of the DSS for nearly 60 days for planning the #RevolutionNow protest which held in parts of the country on August 5.
Sowore was brought before the judge on Monday in what was his first public outing since his arrest . He was charged with treasonable felony, fraud and cyber stalking which he pleaded not guilty to the charges.
On Monday, Sowore, a 2019 Presidential candidate, struck a defiant tone, urging Nigerians to reclaim their country.
While addressing the press, Sowore said: "I have been talking from the guard room for almost 60 days now. You can see them dragging me. This is a lawless country. That is why Nigeria must fight for its soul so that we can get a chance to have a country of our own."
It's only a matter of time & the hungry youths, angry traders, jobless mum & dad & all who feel they've nothing more to lose will join one revolution/movement!
Even if @MBuhari deploys all our forces, he'll not be able to contain the anarchy.
Winter Is Coming!#TheGirlWhoSaidICan pic.twitter.com/Ajx8zYzjCN

— Eunice Atuejide (@eunice_atuejide) September 30, 2019

In another video recorded by Inibehe Effiong, Sahara Reporters lawyer, Sowore urged Nigerians not to worry that revolution will take place.
"Ladies and gentlemen do not worry, we are on top of this, we are going to have a revolution whether they like it or not."
With Mr Omoyele Sowore after his arraignment at the Federal High Court in Abuja. Listen to his last words before he was taken by the SSS to their headquarters. pic.twitter.com/WLPkMiM8Wn

— Inibehe Effiong (@InibeheEffiong) September 30, 2019
As he was led away by the DSS operatives, Sowore chanted slogans and songs: "Revolution! Now!! Revolution! Now!!"
"Revolution, eh!! Revolution, eh!! We must fight for this before we die! Revolution, eh!"
Source: Naija News