Nigeria At 59: Kogi Governor Pardons 48 Convicts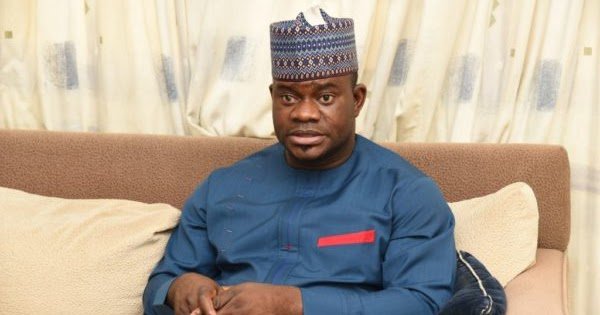 The Governor of Kogi State, Yahaya Bello, granted 48 convicts mercy in the spirit of the commemoration of Nigeria's 59th independence anniversary celebration.
The Kogi Governor in his Independence Day statement, stated that the decision was due to the recommendation of the Council on the Prerogative of Mercy and in exercise of the powers bestowed on him under Section 212 (1) a, b, c and d of the 1999 Constitution of the Federal Republic of Nigeria as Amended.
According to him, "the Kogi State Advisory Council on Prerogative of Mercy Law, 1995, visited several Custodial Centres in some states of the Federation where condemned convicts and other categories of convicts are being kept."
Governor Yahaya Bello noted after careful scrutiny of the applications of the convicts, supporting documents and testimonies given by the Officials in Charge of the various Custodial Centres were to the effect that some of the convicts deserve another chance in life, hence the recommendations made by the said Council.
The list of the convicts released revealed that 3 persons from Okene custodial centre, one at Idah centre, four at Ankpa while two are from Koton- Karfe was released.
A further breakdown showed that one convict who is on death row in Koto Karfe Custodial Centre and awaiting the Governor's pleasure has his sentence commuted to life imprisonment.
Also, the sentence of another convict who is serving a 15-year jail term in Idah Custodial Centre was reduced to 10 years.
Similarly, 29 others serving in other states across the country were granted pardon.
The Governor while speaking on the development charged the communities of the beneficiaries of the amnesty to absolve them and give them another chance.
"The beneficiaries of this exercise should be given every form of assistance they may require to settle down and to also move on with their respective lives. And I expect the beneficiaries to reciprocate this gesture by eschewing evil and living at peace in their respective communities," he added.