$9.6bn: P&ID Mocks Nigeria Govt, Malami, EFCC Over Court Ruling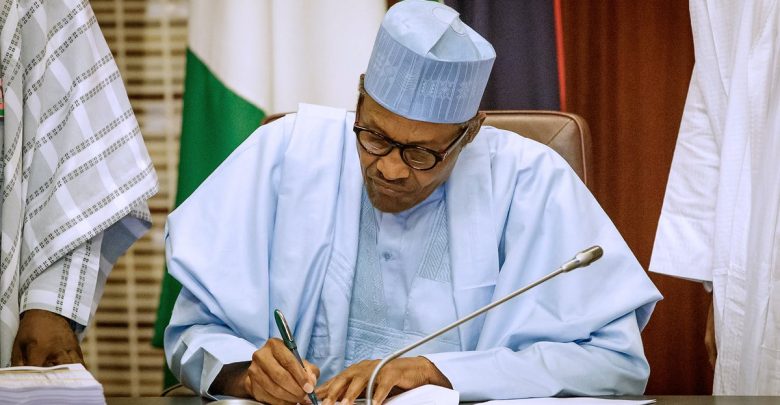 The Process and Industrial Development Ltd, P&ID, has spoken on the recent judgement delivered by Justice Eden Ekwo, at the Federal High Court in Abuja forfeiting its assets in Nigeria over charges of fraud and tax evasion.
Naija News had earlier reported that the Economic and Financial Crimes Commission, on Thursday, arraigned individuals identified to be linked to the controversial oil contract.
President Muhammadu Buhari government had promised to investigate the oil deal between the previous administration and P&ID, which saw a United Kingdom court orders the company to seize $9.6bn Nigerian asset.
P&ID in a statement, mocked the Nigerian government, the Attorney General of the Federation Abubakar Malami and the EFCC for producing false evidence.
The company in its reaction stated that it had no knowledge of any investigation that led to the court hearing.
P&ID said: "Today's sham trial in Nigeria is entirely illegitimate, and follows a systematic campaign of harassment, intimidation and illegal detention of a number of individuals associated with P&ID or the GSPA contract."
"The individuals detained have not been afforded due process and have instead been pressured and intimidated by the government into making false statements."
"Nigeria's Attorney General Abubakar Malami has publicly acknowledged that his aim is to provoke global opposition against P&ID, by undertaking this EFCC 'investigation'."
"None of the individuals involved are current employees or representatives of P&ID. P&ID itself has received no communication from any Nigerian authority about the investigation or today's hearing. There has been no evidence produced, no defence allowed, no charges laid, no due process followed."
"The EFCC's investigation is an attempt to produce false evidence and is being conducted in blatant disregard of basic human rights and the rule of law. P&ID calls on the Government of Nigeria to accept its responsibilities under the law and to cease this sham investigation."
Read More News. Download Naija News App. Send us enquiries and press releases.