FUOYE Killings: Police Release Detained Student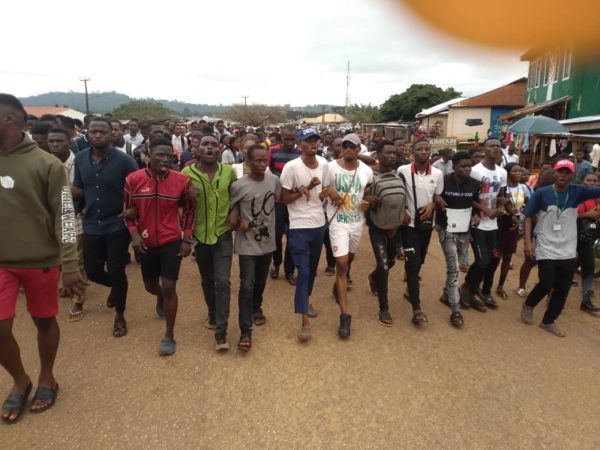 The Ekiti State police command has released a student identified as Idris Salau, who was detained after he went to submit a letter of protest.
Naija News understands that the letter was to protest the killing of two students of the Federal University, Oye-Ekiti (FUOYE) by police officers, in a recent protest that turned bloody.
This online news platform understands that Salau was detained minutes after he approached the Police in the state to submit a letter of protest to the state command.
He had earlier submitted a similar letter to the State Security Services unit in the state.
Mr Salau who is the National Public Relations Officer of the Federation of Ekiti State Students' Union (FESSU).
According to a release by his union, Mr Salau "had successfully delivered a letter to the 'Department of State Security' earlier, before he was detained around 2 p.m. today while dispatching hard copies of the union's press release to the Nigeria Police Force, Ekiti State Command".
The General Secretary of FESSU, Ebenezer Idowu, who confirmed the arrest in a telephone interview, demanded for the immediate release of the PRO then.
Mr Idowu has now confirmed that Mr Salau has been released by the police.
According to him "He was released at 9.20 a.m. without any bail condition".