Okorocha Reveals Why Gov Ihedioha Is Fighting Him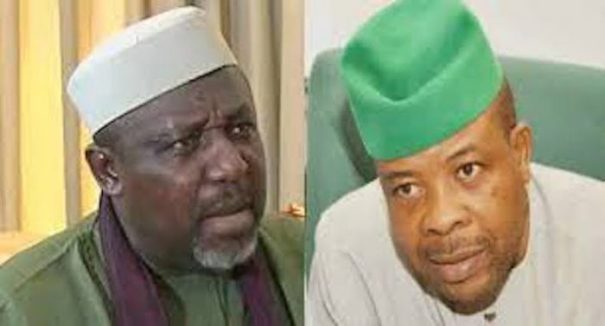 Senator Rochas Okorocha has stated that the Governor Emeka Ihedioha-led Peoples Democratic Party (PDP) is fighting him because of the defeat they suffered in the 2011 and 2015 general elections.
In a statement on Wednesday by his Media Aide, Sam Onwuemeodo, the former Imo State Governor stated that Ihedioha wants to destroy the All Progressives Congress (APC) in the South-East at all cost.
Okorocha also accused the Ihedioha-led administration of destroying projects executed by his administration in order to discredit his achievements.
The statement read in part, "The Governor Emeka Ihedioha-led PDP government in the state is simply fighting back because of the defeat they suffered in 2011 and 2015 in the hands of Senator Rochas Okorocha.
"They are also playing the politics of how to remain in power in the state having known that they didn't win the 2019 governorship election because before now, nobody had become the governor of the state with bloated figures from only three out of the 27 local government areas in the state.
"For them too, having known that Imo remains the strongest hold of APC in the South-East, they now feel that once APC is destroyed in Imo, the party has been destroyed in the South-East. That is another major reason for the current hostility against Okorocha, his amazing achievements and APC members in Imo."