APC's Oshiomhole Condemns Move To Probe PDP Lawmakers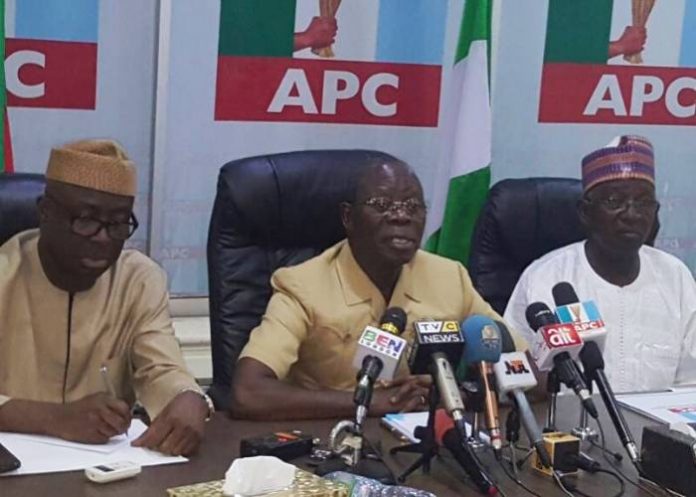 The National Chairman of the All Progressives Congress (APC), Adams Oshiomhole, has condemned moves by the Peoples Democratic Party (PDP) to probe its National Assembly members over the election of principal officers.
Naija News recalls that lawmakers, across party lines, voted for Ahmed Lawan, Ovie Omo-Agege, Femi Gbajabiamila as Senate President, Deputy Senate President and Speaker of the House of Representatives, respectively.
The PDP decided to set up a committee, led by former Senate President, Adolphus Wabara, to probe the roles played by some of its members in the election of principal officers.
Speaking at the APC National Secretariat, Oshiomhole accused the PDP of embarking on illegality by setting up a panel to find out how its members voted in the election.
"I was particularly excited when the clerk in breach of a court order insisted on conducting secret ballot and our party members in the two chambers proved their complete loyalty," Oshiomhole said.
"The way the manner they did, such that the PDP that was calling for a secret ballot, because they didn't want people to know how people voted, are now conducting an inquiry into who voted for who among them. This is a complete violation of the essence of the secret ballot.
"The idea of a secret ballot is that nobody should know who voted for who. Now, the PDP is going down in history as a party that seeks to investigate how people voted in the secret ballot. That is a gross violation of the most basic principles of democracy regarding secret ballot."
Oshiomhole noted that the APC succeeded in electing leaders of the two chambers because they learnt from past mistakes.